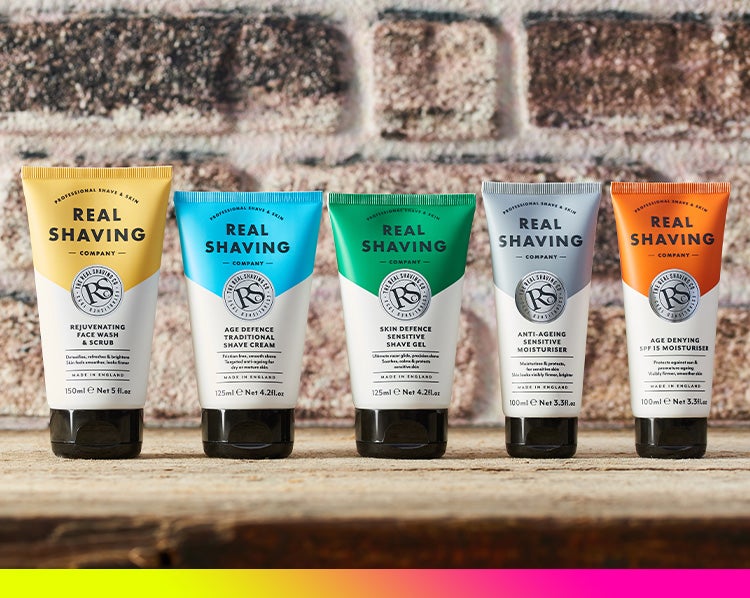 Welcome to the new home
of Real Shaving Co
We've moved! Our old website was in need of a refresh, so we decided to upgrade to our brand-new marketplace. The Unexpekted Store is the new home of Real Shaving Co and a one-stop shop for our entire range, including all our brother and sister brands, created by our in-house team of beauty experts.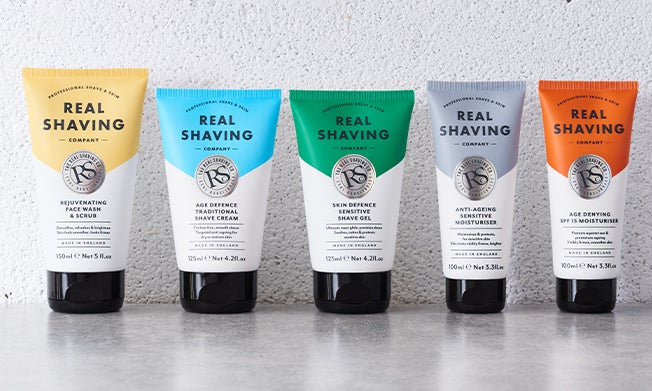 Real Shaving Co
The Real Shaving Co. has been at the forefront developing barber-inspired products since 1953. Our age denying range lives up to the challenge; targeting fine lines, dryness and the effects of modern living face-on to deliver real results.
We know a thing or two about men's grooming. All our products contain a unique Skin-Defence complex of Vitamin E, anti-ageing Pea Peptides, plus Provitamin B5, Aloe Vera & Willow bark extracts.
Shop Now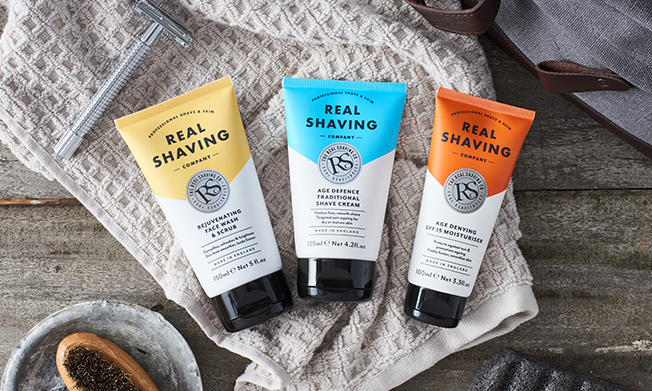 Three simple steps…
Step 1: Try our Rejuvenating Face Wash & Scrub. This dual action wash & scrub combats the visible effects on skin from pollution, sweat, oil & dirt.

Step 2: Pick between our Age Defence Traditional Shave Cream, for a friction-free, smooth shave that targets anti-ageing (for dry or mature skin), OR why not try our Skin Defence Sensitive Shave Gel, for ultimate razor glide and a precision shave that soothes, calms & protects sensitive skin.
Step 3: Your final choice… our Age Denying SPF 15 Moisturiser to protects against sun & premature ageing, whilst leaving skin feeling softer, OR the Anti-Ageing Sensitive Moisturiser, which moisturises & protects sensitive skin whilst helping skin look visibly firmer, brighter.
We think you might also like…