Skincare buzzwords explained
Confused by Vitamin C? Wondering what the hell Hyaluronic Acid is? Doubtful about Double Cleansing? Our intro to the most popular skincare buzzwords will help you make sense of it all.
Vitamin C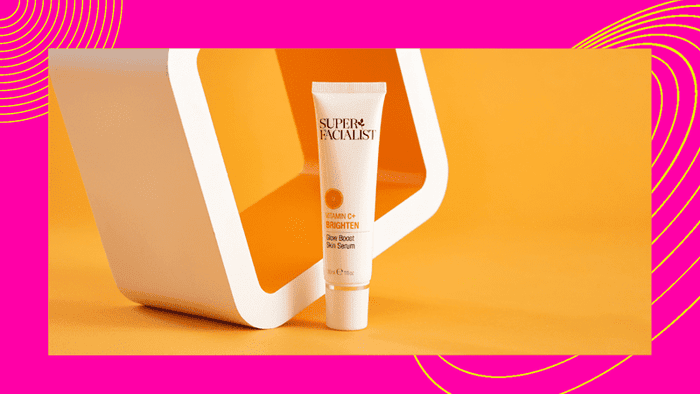 You know it does you good when it's in your breakfast glass of OJ but what does Vitamin C do when it's in your skincare? Quite a lot actually. As an antioxidant, it protects skin from UV damage, helps stimulate collagen production and can help with lifting dark spots. It's also great for overall glow, brightness and plumpness. Beneficial to most skin types – introduce carefully if you're hyper sensitive or suffer with rosacea – a daily Vitamin C serum is a good entry point into active skincare.
Vitamin B3
Also known as Niacinamide, this ingredient is growing in popularity due to its hydrating properties, effectiveness in helping decrease redness, and ability to brighten and refresh. A good option to try for those with rosacea or who often suffer reactions from skincare products.
Salicylic Acid
If you're looking to bust breakouts, then Salicylic Acid is your best friend. This clever ingredient has properties that mean it can reach deep into the skin where it dissolves dirt and debris that might be clogging your pores. It also has anti-inflammatory properties so can help with redness from larger spots and has exfoliating properties that aid with removing blackheads.
Try: Super Facialist Salicylic Acid Anti Blemish Purifying Cleansing Wash
Double Cleansing
Doing pretty much what it says on the tin - double cleansing is effectively using two types of cleansers for different reasons. Firstly an oil based formula then something water soluble. The thinking behind it is that the first cleanse removes your skin or everything sitting on top of it - makeup, pollution, dirt and debris from the day and that the second then preps your skin for the rest of your regime. If you wear daily makeup, live in a city or wear daily spf (which we all should be!) it might be beneficial for you.
Retinol
If wrinkles and fine lines are your main skincare concern then retinol is your best over-the-counter option. A derivative of Vitamin A it works to help smooth the appearance of lines and also has some skin evening properties so will help with dark spots and sun damage too. It can however irritate your skin if you're sensitive or haven't used it as an ingredient before, so build your use up by using only twice a week to start with until your tolerance grows.
Try: Super Facialist Retinol+ Anti-Ageing Renewing Day Cream
Hyaluronic Acid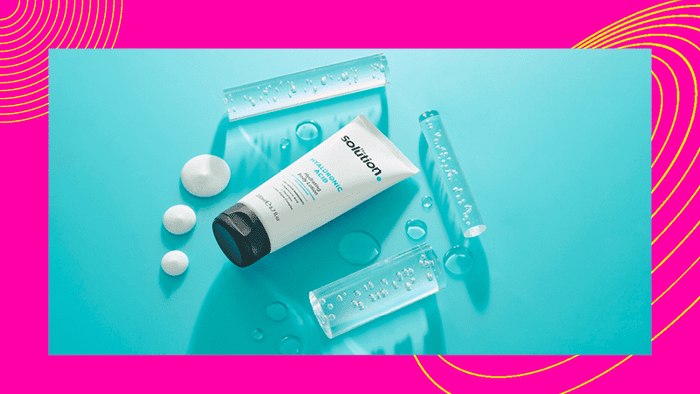 Created naturally in our own skin, hyaluronic acid is what maintains the moisture levels in our skin. It acts like a magnet for moisture, holding water and giving you a hydrated, plumped up texture. The bad news? It does decline with age which is why incorporating it into our beauty regimes – and not just on our faces but all over – is a good idea.
Try: The Solution Hyaluronic Acid Hydrating Body Lotion
Microdosing
Nothing to do with tripping out, microdosing is instead the idea of using potent skincare ingredients regularly but in small amounts. So instead of reaching for the 5% active thinking it'll sort all your skincare woes, look for the lower number and use it more frequently.
 Read more from Jo Hoare and our panel of experts here.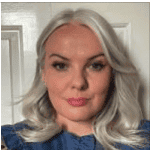 Jo Hoare is an editor and author with over 17 years experience. She spent a decade at heat magazine at the height of its popularity where her favourite memories are One Direction popping in the office with cakes and flying to a private tropical island with a hair brand. Post-heat she went on to freelance across titles like Grazia, Glamour and Stylist before heading up Superdrug's content team. She is now a freelance editor and author with eight published books.