A micro polish wash is the perfect alternative to a scrub for daily use. Most combine the cleansing capabilities of a gel wash with the resurfacing properties of a scrub to provide a gentler approach to exfoliation.
Here's everything you need to know about micro polish and why it could be the missing step within your skincare routine…
Double the benefits, half the fuss
The 2-in-1 nature of a micro polish wash means that it can be used every day and replace the cleanser within your skincare regime. The gentle but scrubby texture means a physical scrub is no longer a necessity within your skincare regime, especially when a polish is accompanied by naturally exfoliating acid-based products. Our Super Facialist Vitamin C+ Gentle Daily Micro Polish is the perfect all-rounder for a smoother, more even-toned complexion.
If you're after a more intense exfoliating experience, we recommend swapping your micro polish for a traditional scrub once a week.
Try:Super Facialist Rosehip Hydrate Facial Scrub for dry skin or Super Facialist Salicylic Acid Anti Blemish Facial Scrub for oilier skin.
A more gentle exfoliation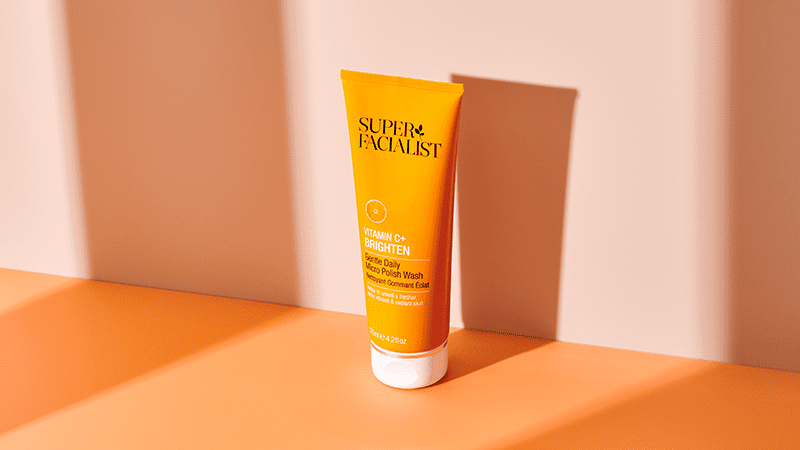 If used too regularly, especially on skin that's already susceptible to sensitivity, traditional scrubs can actually increase dryness and irritation.
The added benefit of using a micro polish wash is that the formulation tends to be gel-like in consistency, allowing it to gently polish the complexion without increasing the risk of sensitivity. The tiny beads within the gel help to gradually polish the complexion, without the need for a cosmetic microdermabrasion… and for a fraction of the price!
This process helps to reduce fine lines and age spots, minimise the chance of breakouts, refine texture, and eliminate dead skin cells.
Ideal for a second-cleanse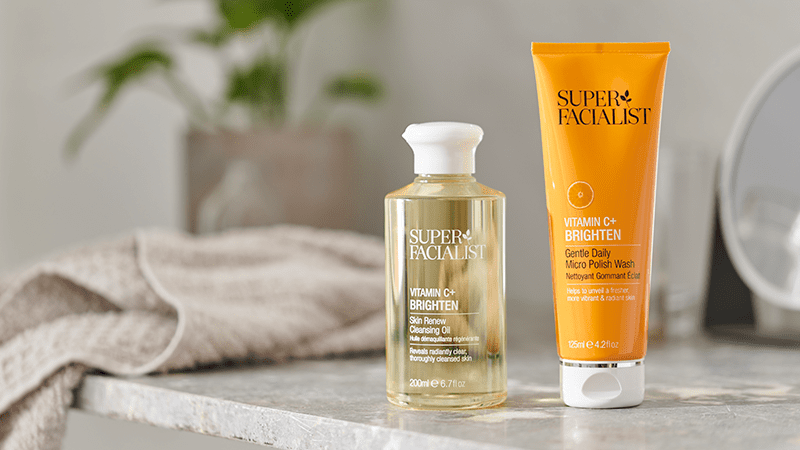 Micro polishes make the ideal second step in a double-cleansing regime, especially if you wear makeup or SPF (the latter is a non-negotiable) daily.
Choose between a cleansing oil or a balm to remove makeup and then follow-up with a micro polish wash to get rid of daily impurities, dirt and grime. The result? Squeaky clean skin.
Try: Our Super Facialist Vitamin C+ Brighten Cleansing Oil has gained a bit of a reputation for being one of the most affordable, effective and luxurious cleansing oils on the market.
Also available as a double cleanse bundle.
The key to more radiant skin
Micro polishes are often featured within brightening skincare collections due to their radiance-boosting properties, so they make an ideal choice for normal and dull skin requiring a bit of a glow-boost.
In addition to biodegradable micro-beads, our Super Facialist Gentle Daily Micro Polish includes Ferulic Acid, Vitamin C and Vitamin E to promote a brighter looking complexion.
To find out more about our best-selling Micro Polish Wash, click here.