Why you need to try a transitional tan
As we move into the new season and embrace a new wardrobe, makeup bag and maybe even hair colour, don't forget about your tan! You might be saying goodbye to the deep all over bronze of high summer, but the transitional tan means you can still rock a healthy glow into autumn and beyond.
What is a transitional tan?
A transitional tan means adopting a lighter shade than you'd wear to accompany your bikini; it's all about focusing on skin health, giving you a burst of confidence and establishing a routine you can maintain all year round. To do this you need to choose products that prioritise skin health as much as they do colour and finish.
We know it can feel like hard work maintaining a full routine when you're bundled up tights and polo necks, but we also know the boost bronzed skin gives us… So it's all about nailing the new no muss, no fuss gradual tanning assignment. We've picked the best buys for every need.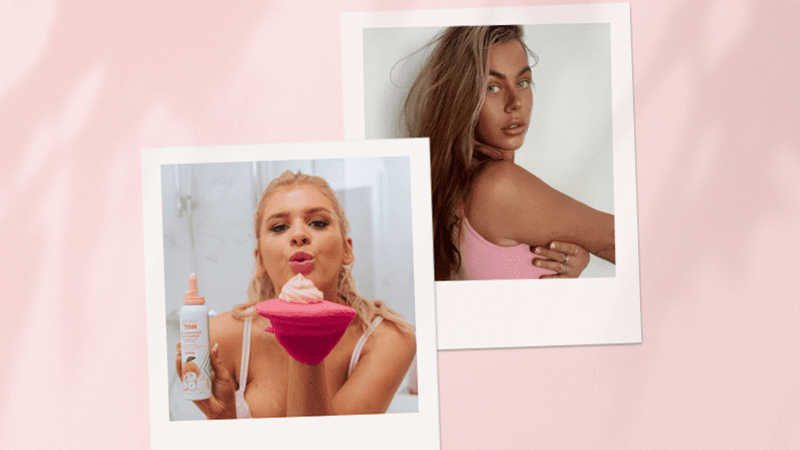 BEST FOR FAKING A SUMMER FEEL
If you'd like to fake more than your tan and transport yourself to a gorgeous summer day too, then Skinny Tan Peach Whipped Self-Tanner is for you. Beautifully scented with the delicious fragrance of peaches and cream, it's also great for anyone whose other half moans about traditional fake tan odours. With a luxurious whipped mousse consistency, this is light enough to barely know you're wearing it.
BEST FOR ON A BUDGET
Want your gradual tanner to offer more versatility but don't want to have to splash out on more than one bottle? Invest in a hard-working bottle of Skinny Tan Coconut Water Face Tanning Serum Drops and put it to work in multiple ways. For a daily subtle gradual tanner add between 6 and 8 drops to your regular body lotion. Got a big night out planned where you want super bronzed limbs or a sun-kissed decolletage? Amp up the shade by going up to ten drops.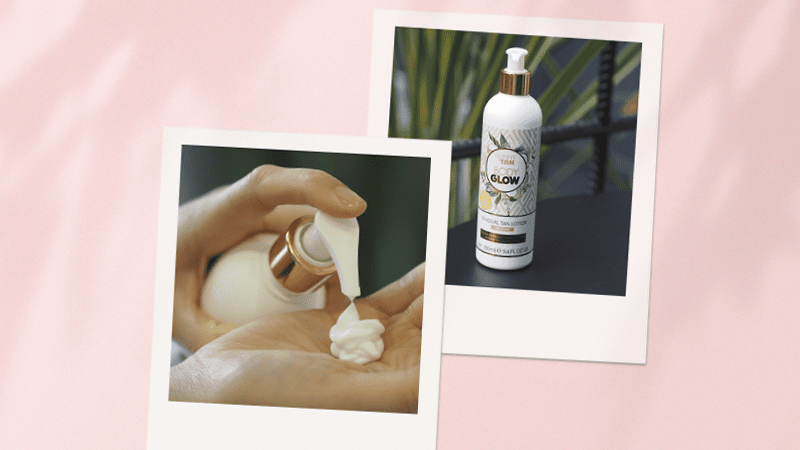 BEST FOR BEGINNERS
If you're new to tanning but want to get into the routine of maintaining a nice, healthy glow (and preventing the panic the occurs when we get an unseasonably sunny day!) then the subtle Skinny Tan Body Glow Medium Lotion is your ideal bronzing buddy. Non-sticky and fast absorbing this is next to no effort tanning and gives an even, natural finish every time. Did we mention the scent? The coconut and vanilla fragrance is totally addictive and not a hint of that fake tan scent!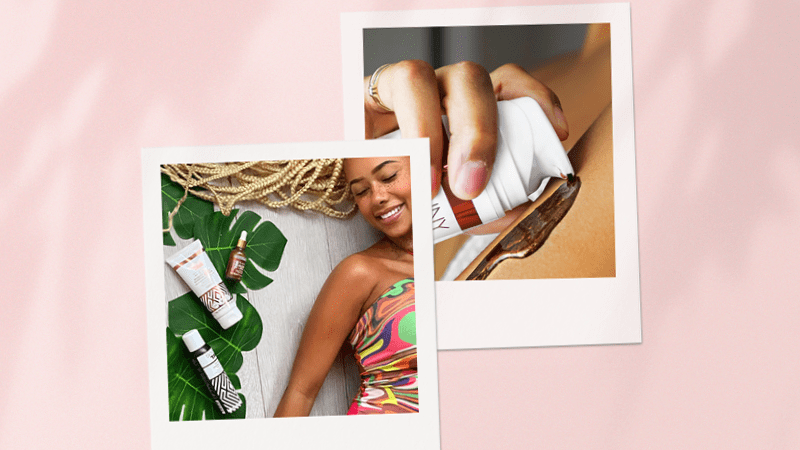 BEST FOR MORE MATURE SKIN
The Skinny Tan Wonder Serum Gradual Tanner is a good choice for all skin types, thanks to its skin-loving benefits, but if you're 40 plus and would like a hand with the appearance of skin firmness and elasticity then it's a must-buy. Thanks to the clinically-tested ingredients a daily application of Wonder Serum Gradual Tanner is proven to help increase skin collagen and will leave skin looking and feeling smooth and supple. Under 40's who find their skin dries out in the colder months will also find this a great option.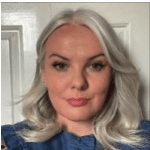 Jo Hoare is an editor and author with over 17 years experience. She spent a decade at heat magazine at the height of its popularity where her favourite memories are One Direction popping in the office with cakes and flying to a private tropical island with a hair brand. Post-heat she went on to freelance across titles like Grazia, Glamour and Stylist before heading up Superdrug's content team. She is now a freelance editor and author with eight published books.