Facial and cleansing oils can sound a little daunting, especially for people who struggle with oily skin, but did you know - an oil-based cleanser can often deep-cleanse the skin far better than a traditional cleanser alone?
This is because the sole purpose of an oil-based cleanser is to melt away daily dirt, grime, makeup and sebum at the surface, so when a cleansing oil or balm is combined with a traditional cleanser as part of a double-cleansing routine, the skin will undoubtedly look and feel much 'cleaner'.
As we're frequently asked how to get the most out of our best-selling Super Facialist Vitamin C+ Skin Renew Cleansing Oil, we thought we'd share some of our top tips.
Tip 1: Use as part of a double-cleanse
A cleansing oil may well remove the surface layer of daily dirt and grime from your complexion, but that doesn't mean that the cleansing experience should stop there.
Cleansing oils tend to perform best when accompanied by a second cleanser, whether that's a creamy, gel or foam cleanser, or alternatively, a face scrub.
Our  Super Facialist Vitamin C+ Gentle Daily Micro Polish Wash is the perfect choice for second-cleansing and has been infused with tiny plant-based scrubbing beads to simultaneously wash and remove dead skin cells at the same time in order to reveal a brighter complexion.
Tip 2: Apply cleansing oil to a dry face using dry hands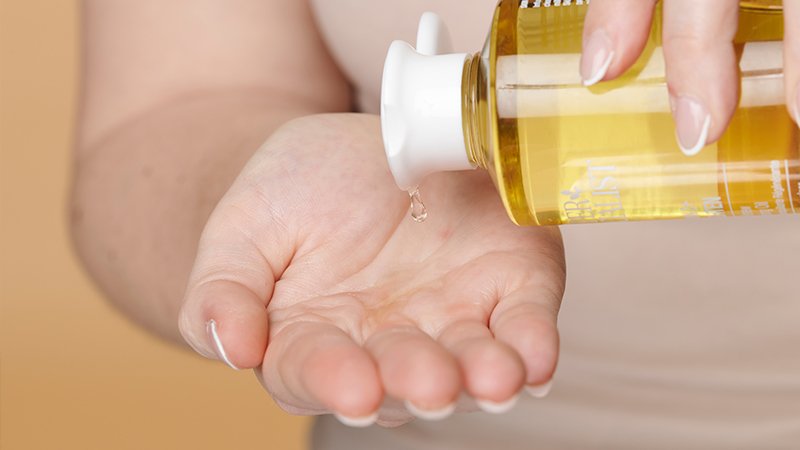 Ignore the fact that you might wet your face and hands before applying your usual cleanser; oil-based products emulsify when they come into contact with water, so should initially be applied to dry skin.
Water will be introduced at a later stage to remove leftover oil and dirt from the face, but first – massage away!
Tip 3: Be mindful of the fact that different oils suit different skin types
This is especially important to bear in mind if you have oily skin and struggle with blocked pores.
While we always recommend using a second cleanser to remove any excess oil and complete the double-cleansing process, it is worth bearing in mind that there are specific types of oils which are considered comedogenic (e.g. coconut oil) which can increase the chance of clogged pores.
An example of an oil which works well for most skin types is Grapeseed Oil, which not only melts dirt away, but also helps defend the skin against free radicals and boosts moisture due to the rich mineral, vitamin and essential fatty acid content.
We've included this, along with Olive, Rosehip, Cucumber and Raspberry Oils in our Skin Renew Cleansing Oil in order to provide our customers with the ultimate cleansing experience.
Tip 4: Remove oil with warm water
Our top tip for removing any leftover residue on the face is to massage warm water into your skin until the liquid transforms into a milky consistency.
Then, as an optional extra, use a warm damp flannel to gently wipe the face clean before second cleansing with your cleanser or scrub.
Tip 5: Don't neglect the rest of your skincare regime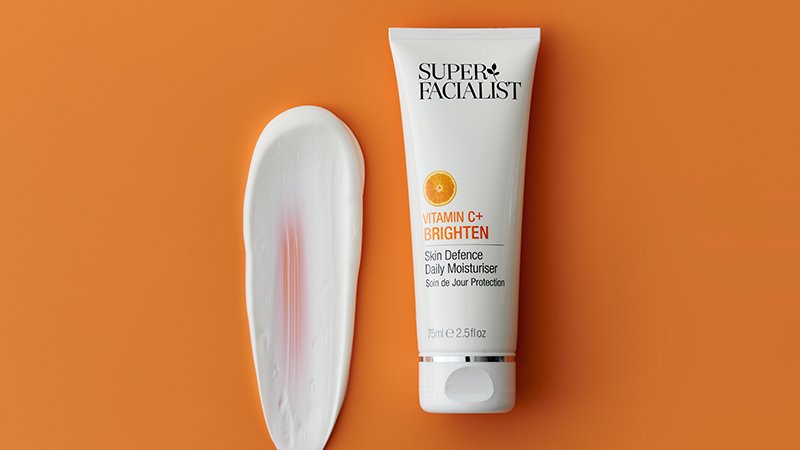 Image file name: super-facialist-vitamin-c-daily-moisturiser-swatch
Image alt text: super facialist vitamin c daily moisturiser swatch
While the double-cleansing method is the most effective way to nourish and cleanse skin, it is just as important to follow-up with the usual post-cleanse products.
Our Skin Renew Cleansing Oil is perfectly accompanied by the rest of the brightening collection, including the Vitamin C+ Eye Cream, Serum, Daily Moisturiser and Night Cream, which have all been formulated to target dullness and boost radiance.
Tip 6: Take some time to massage oil into the skin
As its one of the most important steps within your skincare regime, cleansing should not be rushed.
Our recommendation? Take the time to massage oil into your face using small circular motions for roughly one minute before rinsing residue away with warm water. You'll be pleasantly surprised at how much fresher the skin will look and feel.
Still looking for tips on how to double-cleanse effectively? Take a look at this blog.