When it comes to skincare, there's a LOT of information out there and not all of it is right.
From old-wives tales that your granny probably told you (like the one about breakouts coming from eating chips) to out-of-date advice you remember from a teenage magazine about sleeping in your makeup, it's easy to get sucked in by a little facial fake news.
Luckily we're here to debunk some of the biggest skincare myths…
There's nothing wrong with sleeping in your makeup
Ok, we know how tempting it can be to crash full-faced into your pillow after a big night out, or to keep your slap on overnight to maintain the 'I woke up like this' illusion with a new partner, BUT it's really not good news for your skin.
Your makeup will trap dirt and pollution inside your skin, which over time can result in premature ageing. It can also clog pores, stop your skin's natural exfoliation processes, and irritate and inflame your eye area (in extreme cases it could also contribute to eye infections).
If you know you're inclined to skip the sink after a night out then pop a packet of face wipes next to your bed for a fuss-free horizontal cleanse.
Try: Dirty Works Good to Glow Vitamin C Face Wipes
You'll grow out of acne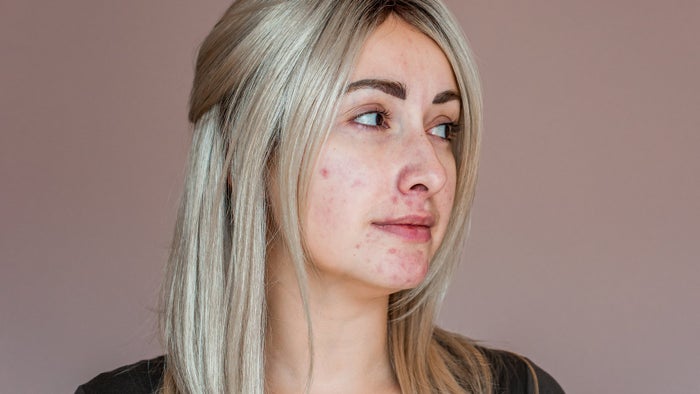 Teenage acne is common, with most of us suffering from some level of breakouts in our teens.
As it's largely down to fluctuating hormone levels which level out post-puberty, it will in most cases ease off, but adult acne (aka. acne that occurs post mid-20s) is not uncommon. This means that even if you escaped your teens relatively spot-free or have been clear for a few years, or even decades, you could develop acne later in life.
Salicylic acid is one of the best active ingredients for helping combat acne at all ages. A gentle but effective daily cleanser is your first step in breakout busting.
Try: Super Facialist Salicylic Acid Purifying Cleansing Wash
If you have oily skin you don't need to moisturise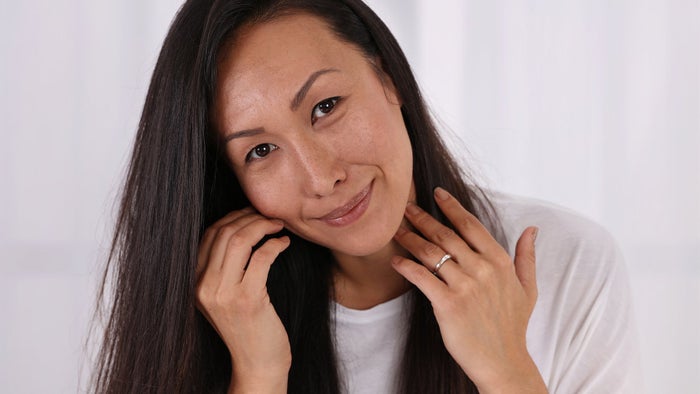 When skin feels and looks oily to the touch, it can seem like you don't need to add any more moisture… but you do!
Oily skin can actually be dehydrated as well, and the more dehydrated your skin gets, the more your sebaceous glands will produce oil to try to hang on to that moisture.
A light moisturiser that focuses on hydration and has a high water content is an ideal choice for dehydrated skin.
Try: Super Facialist Hyaluronic Acid Super Lift Day Cream
A burning feeling means your skincare product is working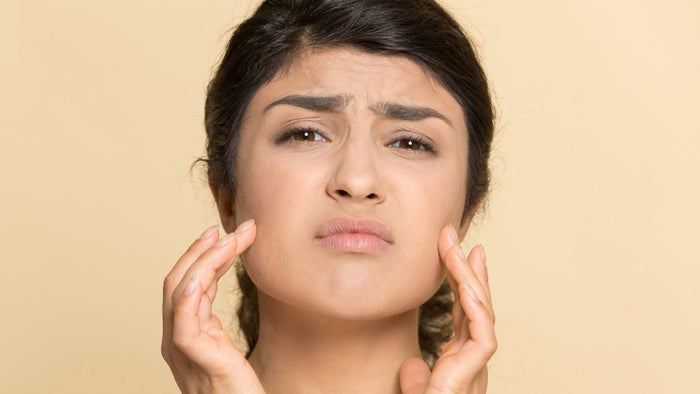 No pain, no gain? Not when it comes to skincare. If you experience any tingling or burning with a new product that lasts for more than a few seconds and feels uncomfortable, then you should wash it off straight away.
That feeling of stinging or soreness is an inflammatory reaction and means your skin isn't happy. There are a number of reasons you might get a reaction like this and if it happens once, that doesn't necessarily mean you'll need to bin that product for good, just that you'll have to be careful when and how you use it next time.
If you've recently damaged your skin barrier (through over exfoliation or active use) it'll be more sensitised than usual, as it will post sun exposure and when taking some medications.
You should never pop a spot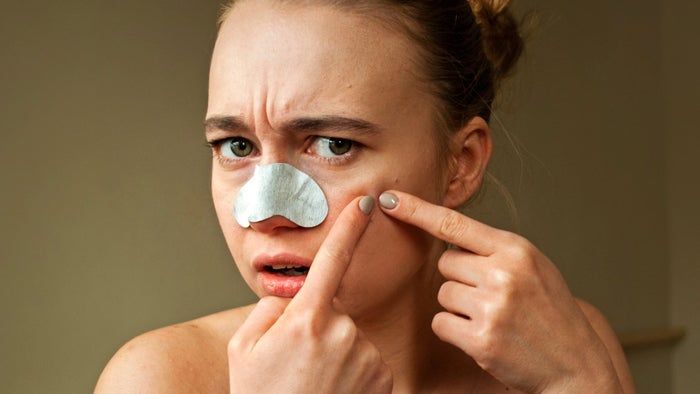 If your spot is causing you discomfort and has come to a head, then as long as you do it safely and carefully, popping a pimple is usually ok.
To do it hygienically, start the process after a shower when the heat will have softened your skin slightly and your face has been cleansed.
No time for a shower? Cleanse your face and apply a warm flannel compress for a few minutes. Make sure you've washed your hands well too, then GENTLY pull the skin around the spot with a little light pressure. If the spot is ready, it will 'pop'. If you've got to apply any more of a squeezing motion then it's not ready.
Stay tuned for more skincare myth busting.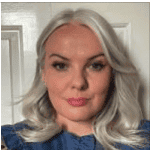 Jo Hoare is an editor and author with over 17 years experience. She spent a decade at heat magazine at the height of its popularity where her favourite memories are One Direction popping in the office with cakes and flying to a private tropical island with a hair brand. Post-heat she went on to freelance across titles like Grazia, Glamour and Stylist before heading up Superdrug's content team. She is now a freelance editor and author with eight published books.