Scenario: your budget won't stretch enough for you to have an expert facial every week, but you don't want to compromise on achieving your annual goal of a healthy and glowing complexion.
The solution: follow these simple tips and tricks on how to be your own Super Facialist. We'll teach you how to use your existing (and new) skincare products to give yourself the ultimate at-home facial from the comfort of your home.
Cleansing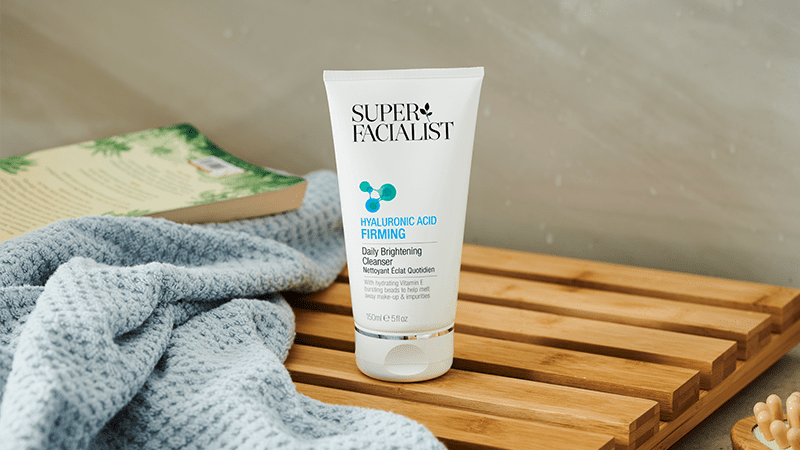 Always double cleanse
Most facialists will agree that using an oil-based cleanser as a pre-cleanser to remove makeup and surface level dirt, and following up with a more traditional cleansing format (e.g. a gel, cream or foam) is the ultimate way to clear the skin of any deep-dwelling oils, toxins and impurities. As a result of introducing this extra step, your complexion will look and feel squeaky clean.
Try: Super Facialist Vitamin C+ Skin Renew Cleansing Oil
Choose a product format that suits your skin type
Renowned for picking up oils and washing them away with the most integrity, gel-based cleansers are generally a top pick amongst facialists for oilier skin types. In comparison, creamy cleansers tend to work well for drier skin types, as they are often boosted with butters, oils and pH rebalancing ingredients to optimise hydration.
So, where does that leave sensitive skin? As a general rule of thumb, you should start by looking for a product which does not include artificial colours or fragrances, as both can exacerbate irritation in the skin.
Tips to get the most out of your cleanser…
Tie your hair back and make sure not to miss the hairline (a common mistake).
Treat cleansing as 'you-time' – this means taking anywhere between 1-5 minutes (both morning and night) to really massage the product into your skin. Completing this step will help to stimulate blood circulation.
When cleansing, pay extra attention to areas prone to clogging and congestion e.g. the t-zone.
Exfoliating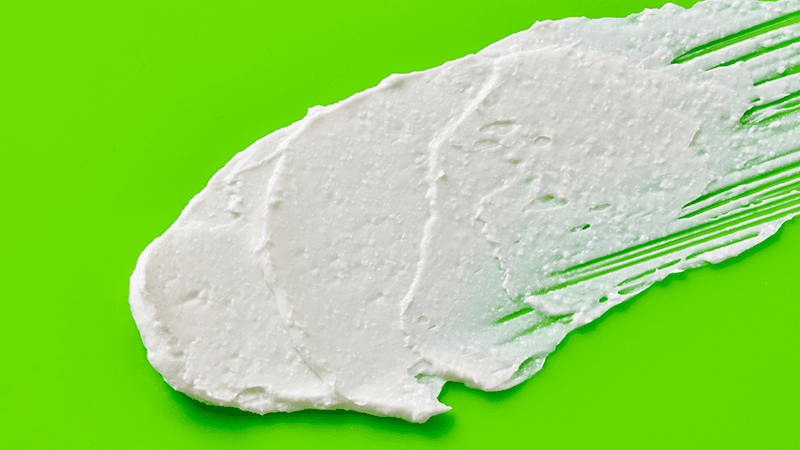 Alternate between physical and chemical exfoliants
It's time to brush aside the outdated misconception that physical exfoliation is the only way for you.
By striking the perfect balance between physical and chemical exfoliation, you'll manage to resurface your complexion and promote new skin cell regeneration without causing skin tears and stripping essential oils.
Salicylic Acid, Lactic Acid and Glycolic Acid are all commonly used as chemical alternatives to physical facial scrubs.
Try introducing any of our Super Facialist Salicylic Acid products to your regime if you have oily or blemish prone skin.
Stick to a schedule that suits your skin type
If you're opting for a physical scrub, it's important to assess your skin type – just like a facialist would do. As our Super Facialist scrubs are boosted with reasonably-sized exfoliating granules to ensure skin is deep cleaned, they should ideally be used a maximum of three times per week.
If you fall into the oily skin category, we'd recommend scrubbing 2-3 times every week as this will help to remove excess oils. For drier skin, your scrubbing ritual should take place no more than 1-2 times a week to ensure that essential oils are not stripped from your complexion.
Masking
Ensure skin is thoroughly cleansed before applying a mask
After completing a thorough double-cleanse, it's time to go in with your favourite face mask. Removing all dirt from the skin before masking enables your mask to delve deeper, without having to navigate challenging blockages as a result of excess oil and dirt.
Try multi-masking
Yes, it was the Instagram buzzword of 2019, but multi-masking is here to stay.
This technique is particularly beneficial for combination skin, as you can treat the concerns on each area of your face with a different mask.
If you have an oilier t-zone, you'll want to apply a clay-based mask to decongest this area, while applying a creamy alternative to dry patches will help to rebalance the skin.
Treat yourself to a lymphatic drainage
In layman's terms, this means that you pat and press the skin repeatedly once product is applied to further remove toxins and waken those pores up. This is a popular facialist technique throughout the entire skincare journey, regardless of the product format.
Here's a guide on how to perform your own lymphatic drainage, courtesy of healthline.
Serum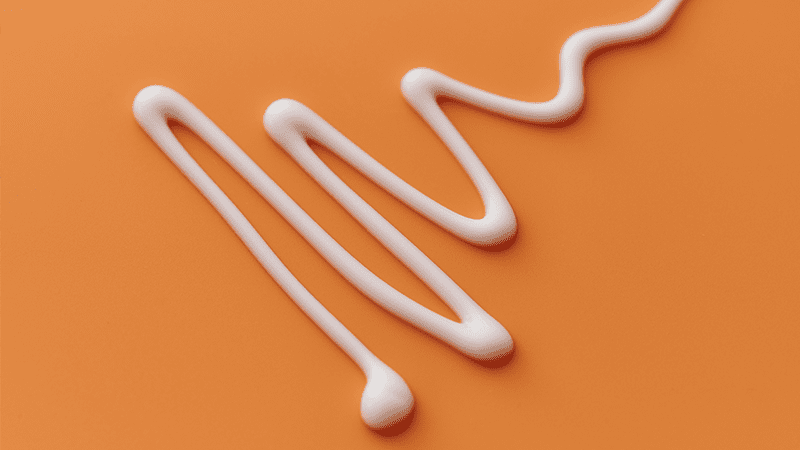 Invest in a supercharged serum
Any facialist will advise that, as they are lighter in consistency than your standard day or night cream, serums can penetrate the skin more easily, which is why they tend to include a higher concentration of a key ingredient (such as Vitamin C).
We're not saying completely banish your moisturisers and creams, as they serve a completely different purpose (usually formulated to re-inject the skin with moisture, hence the name). What we ARE saying is that you should carefully consider the right serum for your skin type and make sure it's a consistent addition to your regime so you can further tackle your primary skin concerns.
Opt for a Hyaluronic Acid Serum (especially if you're 30+)
Hyaluronic Acid is a naturally occurring component of the skin, responsible for keeping your skin quenched and firm.
As we age, the amount of Hyaluronic Acid retained by the skin depletes, so Facialists like to supercharge this through topical skincare in order to rejuvenate lost collagen. Hyaluronic Acid is great for a variety of skin types, but particularly beneficial when treating 30+ skin.
Facial Oil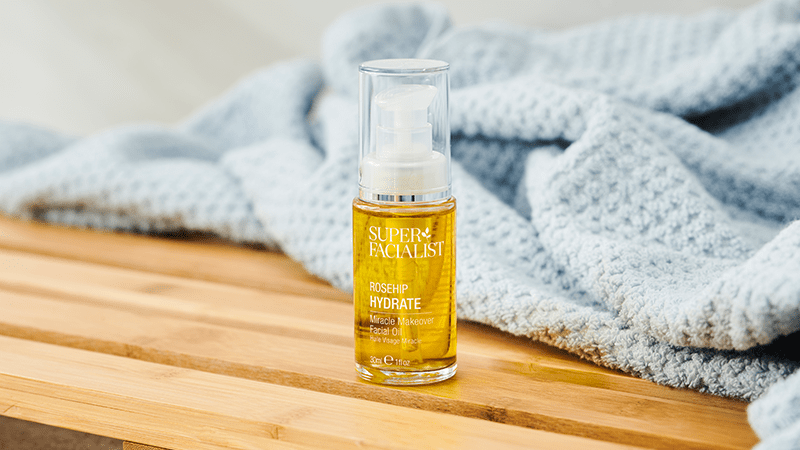 Introduce oil to your routine for the aromatherapy experience  
Facial oils are not only an ideal choice for pre-cleansing - they also provide an extra boost of hydration to the skin (which is hugely beneficial for dry skin types). 
For the ultimate at-home facial experience, opt for an oil which includes a blend of aromatherapy oils and treat the skin to an intense massage. Gently massage the hands in upwards motions from the neck to the face. Once applied, lie back for ten minutes in a state of mindfulness with some relaxing music and allow the oil to sink into the skin and work its magic.  
Try: Super Facialist Rosehip Miracle Makeover Facial Oil 
Moisturising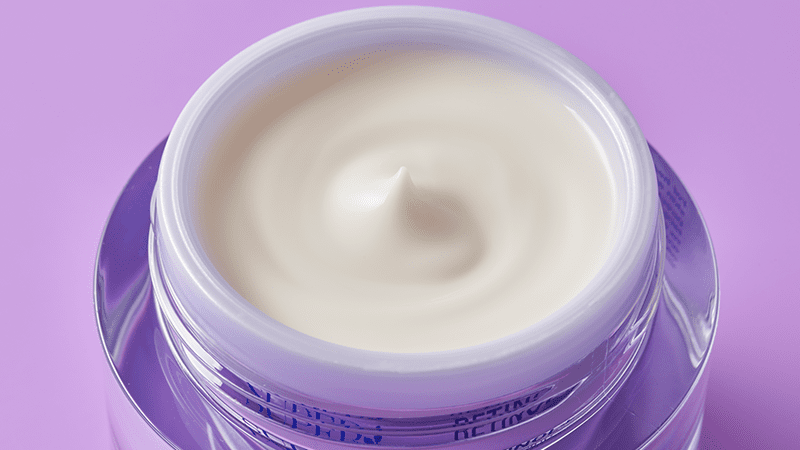 Choose ingredients which match your skin concerns
When looking for a moisturiser or cream, it is important to make sure that you're educated on the ingredients which work best for your skin type and will help to tackle your skin concerns.
We understand that browsing can be a little confusing and daunting, especially for those who are uncertain of what to choose, so we've labelled all of our Super Facialist collections with the key ingredient and the benefit it will offer (e.g. Salicylic Acid - Anti Blemish), to make finding the right products that little bit easier.
Don't forget the neck and chest
It's one of the areas that displays the signs of ageing the quickest, so why do we tend to neglect it?
As with cleansing, making sure to apply moisturiser to the neck and chest is extremely important.
Upwards motions only
Avoid dragging the skin downwards and being heavy-handed when applying product. Gentle pressure should be applied, and product should be massaged into the skin in short upwards motions to help boost circulation and promote new collagen production (which is vital for firmer skin).
For more skincare advice from our in-house experts, click here.