To eye cream or not to eye cream, that is the question.
There are two schools of thought when it comes to the eye area. Those that skip this step, who think their regular facial moisturiser can do the job of looking after this area of skin (as well as the rest of their face), and those that rely on an extra product. Who is right? Let's find out….
Do I need an eye cream?
If you have dark circles, puffiness, fine lines and wrinkles, dryness, or sensitive skin around the eyes, then the answer is probably yes, you do need an eye cream.
The skin around our eyes has a number of differences from the rest of our skin and as such, your usual moisturiser may, at best, not provide the care and protection you need, and at worst, irritate or sensitise.
If you're looking for an eye cream that covers multiple eye issues including lines and wrinkles, puffiness and dark circles, then reach for our brand-new Super Facialist Hexapeptide 9 Anti-Ageing Multi-Action Eye Cream. The latest addition to our Hexapeptide 9 family, this eye cream has been formulated with an exclusive Anti-Ageing Advanced Complex with Caffeine. Think of it like a morning shot of espresso for tired eyes.
Plus, it's dermatologist and ophthalmologist tested, which means it's safe for use on this delicate area. Eyes are left refreshed, renewed, and ready to face the day.
How is the skin around my eyes different?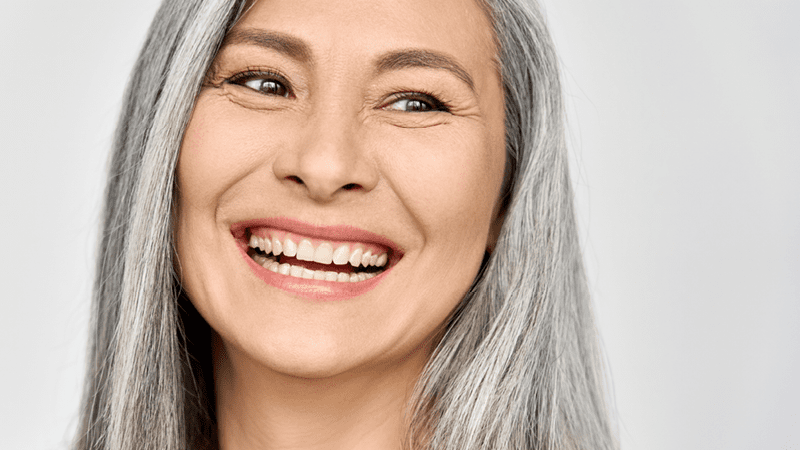 It can be dryer
There are almost no oil glands present in your eye area meaning, unlike your chin, forehead, or cheeks, there's little natural moisture present.
It's thinner
Your under eye is the thinnest area of skin on your whole body. The thinness of the skin is also why puffiness due to water retention is more obvious and visible.
It's sensitive
Not only is the area of skin more sensitive, but the proximity to your eyes means that strong fragrances or active ingredients in facial moisturisers can also irritate your actual eyes too.
It shows signs of ageing faster
Due to the thinness and delicate nature of the area, and the lack of fat and muscle, signs of ageing show up faster which can result in fine lines, dark circles, and a sagging or 'caving in' effect.
How do I apply eye cream?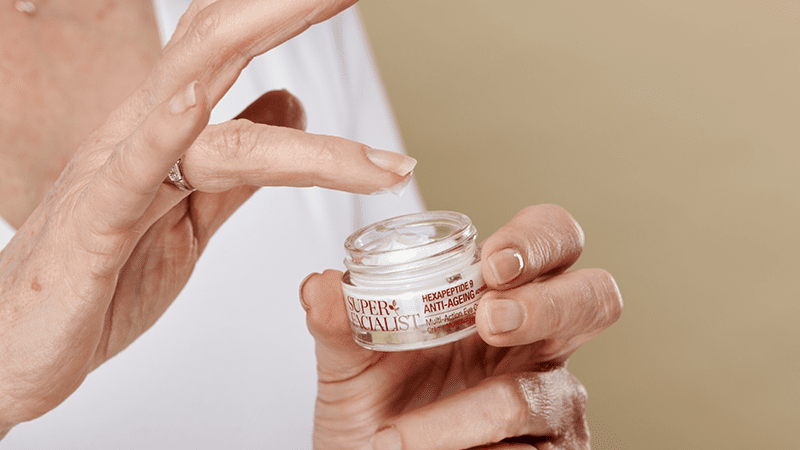 With eye cream, a little goes a long way. You don't want to overload this delicate area, so start with a small amount of product.
Using your ring finger (this finger naturally gives the lightest pressure), dot a small amount (think slightly smaller than a pea) of eye cream from the inner corner of your eye to the outer corner. You're aiming for the occipital bone - the hard surface you'll feel around a half a centimetre below your lower lash line.
Because the skin is so delicate, you want to avoid rubbing the cream in as you would with your regular moisturiser. Instead, gently pat until the product is absorbed.
When do I apply eye cream?
It might feel natural to apply eye cream after your moisturiser, but it should go before. A general rule with skincare is to start lightest first, finishing on heavier creams and oils. Your eye cream needs a clean slate to work on, so make it your first step after cleansing or toning.
If you're applying before makeup, then make sure you leave a few minutes for your eye cream to sink in before using any powder or concealer. If it hasn't absorbed properly then your base products will cake and may settle into any fine lines or creases.
Searching for more skincare advice from our expert panel and in-house experts? Click here.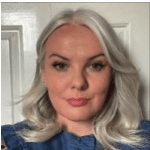 Jo Hoare is an editor and author with over 17 years experience. She spent a decade at heat magazine at the height of its popularity where her favourite memories are One Direction popping in the office with cakes and flying to a private tropical island with a hair brand. Post-heat she went on to freelance across titles like Grazia, Glamour and Stylist before heading up Superdrug's content team. She is now a freelance editor and author with eight published books.