Get wedding-ready with our pick of glow-boosting products
Is your big day just around the corner? Or have you still got months left on your wedding countdown?
Our bridal skincare guide will have you aisle-ready and radiant faster than you can say 'I do.'
Look for hard-workers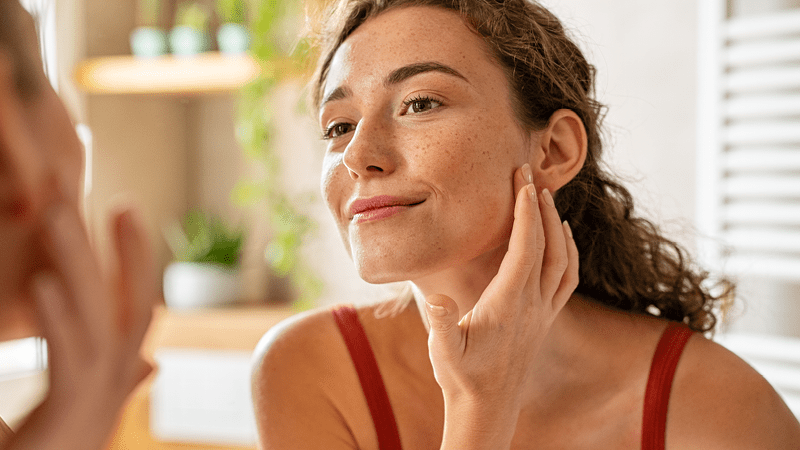 When you're juggling dress shopping, invites and a difficult florist, the idea of some pamper time is seriously appealing. And while there's no doubt skincare should be fun, it's well worth looking for products that'll truly make a difference, too. The key is to look at the ingredients list, making a beeline for those containing superstars hyaluronic acid and Vitamin C – two proven ingredients that deliver results very quickly.
Hyaluronic acid is the ultimate hydration hero that acts like a supercharged drink for your skin, pulling in moisture deep down. The entire Super Facialist Hyaluronic Acid range is loaded with it – there's even the Super Facialist Hyaluronic Acid Firming Daily Brightening Cleanser that offers a dose of the good stuff while you wash.
The Super Facialist Hyaluronic Acid Firming Intense Facial Serum is our top pick for brides. Used underneath your day and night cream, it'll diminish the appearance of fine lines (many of which can be caused by dehydration), leaving your skin infinitely more plump and juicy.
Vitamin C's super-power? It's incredible for brightening the skin – whether you've got pigmentation to tackle or simply want to dial up your luminosity. Find it in the Super Facialist Vitamin C+ Brighten range that offers everything from cleansing oils to moisturisers.
Our favourite Vitamin C-spiked wedding wonder? The Super Facialist Vitamin C+ Brighten Sleep and Reveal Night Cream which helps renew skin while you snooze. Dirty Works' brand-new Good to Glow Vitamin C Face Mask is also brilliant for turning the 'lightbulb' on in your skin.
If you're a skincare devotee and after something extra powerful, check out the BeautyPro Brightening Vitamin C 10% Daily Serum.
Stop spots in their tracks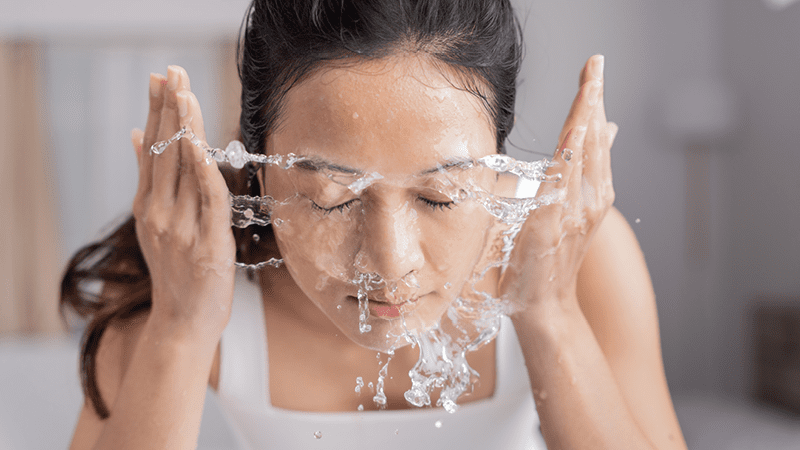 Aside from your groom ditching you at the altar Eastenders-style, few things induce more pre-wedding nightmares than a huge spot appearing on the week of your big day, right? Fear not – with the right products on standby, blemishes will stay firmly off the guest list.
Salicylic acid is a tried and trusted zit-zapper that works by unclogging pores deep down and calming inflammation. If you're oily, cleanse with Super Facialist's Salicylic Acid Anti Blemish Purifying Cleansing Wash. If your skin is normal or on the dry side, it's still super important to cleanse properly each night to ensure your face is free from SPF and makeup. Even tiny particles from each, not visible to the naked eye, can cause spots if left to linger. Just choose a more hydrating formula, like the Argan+ Moroccan Argan Oil Deeply Hydrating 5-Oil Cleanser.
Salicylic acid can work just as well on the body. If you're wearing a backless dress and are conscious of spots spoiling the look, try The Solution Salicylic Acid Clear Skin Body Gel. It also contains calming tea tree and niacinamide - great for balancing oil production.
Don't forget your beauty sleep!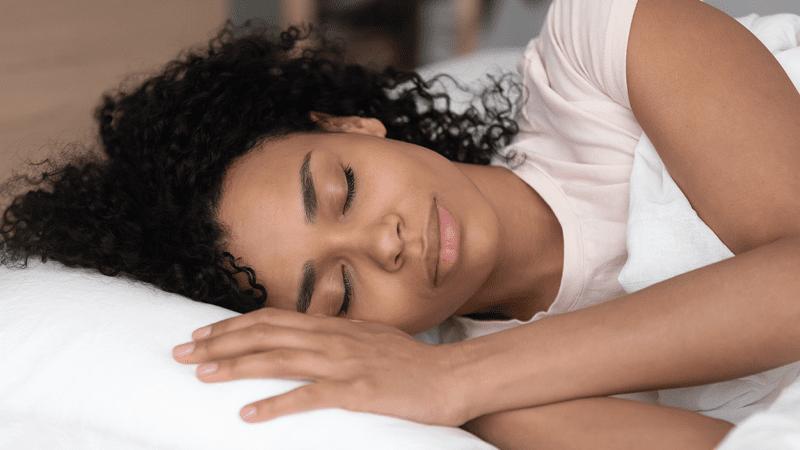 Never underestimate the power of a good night's slumber. Try to put away the wedding to-do list in the evening, instead introducing a regular wind-down routine. SenSpa's Relaxing Bath Soak contains tension-busting organic lavender, jasmine and patchouli for the ultimate 'ahh' factor. If you've not got a tub – or the time – the DrSALTS+ Calming Therapy Epsom Salts Shower Gel is just as ZZZ-inducing.
Turn your phone off an hour before bed and do some gentle stretches (Yoga by Adrienne has routines for every skillset). You'll be surprised at how refreshed your skin can look after just a few days of clocking up an extra hour in the sack.
On your wedding morning
Let's be realistic, you're unlikely to get a good night's sleep the night before your wedding day itself. If your skin's looking a little lackluster, there are some SOS skincare saviours that'll have your back.
Avoid anything too potent or on the day of your wedding. You don't want to suffer an allergic reaction or irritation when all eyes are about to be on you. Instead, you want to focus on de-puffing and hydrating. BeautyPro's Eye Therapy Under Eye Masks will help get to work on fatigued peepers, soothing inflammation and minimising fine lines when left on for just ten minutes. Store them in the fridge (or your hotel mini bar!) to soup up the effects.
A pre-makeup moisturiser is an essential, too. If your skin's dehydrated, it can slurp up your foundation in a bid to quench itself, so giving it plenty of hydration first will ensure a look that lasts from aisle to after-party.
Avoid anything with SPF, on this occasion, as it can cause the camera flash to bounce back, creating a ghostly white face. The Argan+ Nourishing Supercharged Day Cream gets our vote thanks to its blend of oils and luxe cosseting texture.
Stay tuned for more bridal and grooming tips and tricks from our expert panel.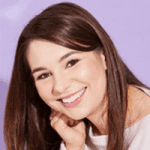 Amber Voller is a beauty editor and lifestyle journalist with ten years' experience writing for titles including Grazia, Stylist and Good Housekeeping. Having spent several years running the beauty desk at showbiz weekly Reveal, the mum-of-one knows her Ariana from her Aniston and loves seeking out an affordable skin, hair or makeup gem.