We challenged you to ask the skincare experts at Super Facialist for advice, tips and tricks on all things skin.
Here are the answers to the top 10 questions…
1. How do I determine my skin type?
Here's a simple (tried-and-tested) three-step method to help you identify your skin type…
Step 1: Wash your face with a gentle cleanser to remove all traces of make-up, oil and dirt. Pat skin dry.⁠
Step 2: Allow your skin to act naturally for an hour (do not apply any serum or moisturiser⁠).⁠
Step 3: Wait and observe how your skin is feeling, behaving and responding from the lack of attention. ⁠
The results:
Dry skin: feels tight ⁠
Oily skin: looks shiny and feels greasy, especially in the t-zone ⁠
Combination skin: is oily in the t-zone, but normal on the cheeks⁠
Normal skin: feels comfortable with no obvious signs of dryness, oiliness or tightness ⁠
Sensitive skin: feels itchy or looks a little red ⁠
⁠Various factors can affect this test (including your age, time of the month, and seasonality), but this should give you a good steer on the key need and condition of your skin, so you can choose corresponding products.
2. Which hero ingredient is right for me and my skin type?
Here's a breakdown of the skin type each Super Facialist collection best suits…
If you have various skin concerns, we recommend mix and matching across collections.
3. How can I achieve a gorgeous, glowy complexion?
We believe that there are five simple steps which should help you achieve a healthy and glowy complexion.
Eat a healthy, balanced diet with plenty of fruits and vegetables, avoiding processed foods to ensure you get the right vitamins and nutrients. ⁠⁠
Drink plenty of water as it will help to clear the toxins that build-up in your system overtime and can lead to skin misbehaviours such as spots, oiliness and redness. ⁠
Cleanse daily (morning and night) and exfoliate regularly with a gentle facial polish to help stimulate skin renewal and remove layers of dead skin.⁠
Moisturise daily with a lightweight moisturiser (if radiance is the priority, we recommend one boosted with Vitamin C or Retinol).⁠
Wear sunscreen every day to protect your skin (regardless of the weather conditions).
4. How can I minimise the appearance of my pores?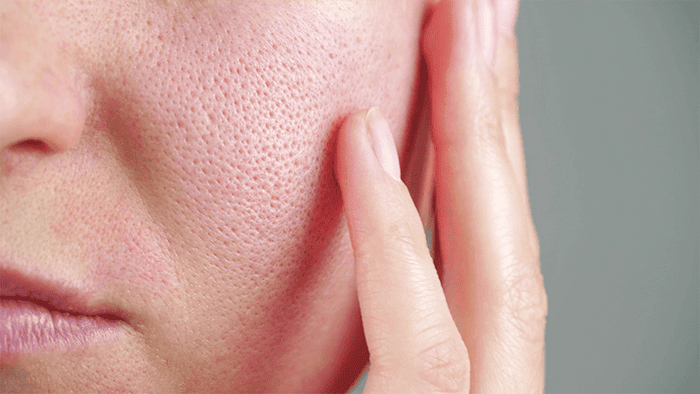 There's no 'one size fits all' solution to enlarged pores, but there are a few steps you can follow to minimise their appearance and reduce future congestion.
Avoid touching your face to stop bacteria from getting into the pores⁠.
Apply SPF to avoid over sun exposure (as this can damage pores and make them more prominent)⁠.
Try the double-cleansing method to deep-clean clogged pores and remove excess oil.
Introduce Retinol or a resurfacing acid to increase new skin cell regeneration.
Regularly use a physical exfoliator to help unclog pores⁠.
Avoid illuminating or shimmery makeup to reduce enhanced texture.
5. Do you have any tips for getting the most out of my cleansing oil?
We're often asked if there are specific techniques for applying our best-selling Super Facialist Vitamin C+ Skin Renew Cleansing Oil.
As a starting point, we always recommend using it as a first step in your double-cleansing routine to help break-down and remove makeup and daily impurities, but here are some extra tips and tricks.
In addition to the face, make sure to apply oil to (and cleanse) the neck and décolleté. These are two areas which are often neglected but show the signs of ageing the quickest.
Apply the oil directly to a dry face (with dry hands) initially. The emulsifying properties will be intensified when you add warm water later.
Take the time to massage the oil into your skin using small circular motions (aim to do this for 40-60 seconds) and enjoy the therapeutic benefits.
6. How frequently should I apply Retinol products?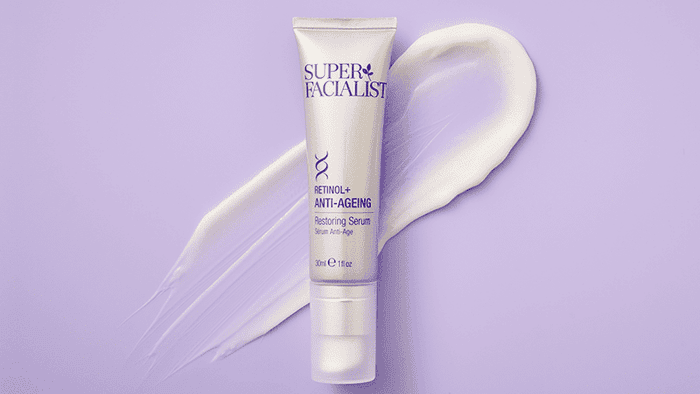 We're firm believers in using Retinol for 6-8 week periods (a couple of times a year), which is why we consider the Retinol+ collection to be a treatment regime.
As it speeds up cell turnover, Retinol facilitates skin renewal and helps rejuvenate the skin, firming and smoothing it along the way. Boosting the cell turnover for longer than 8 weeks can make the skin become thinner and irritated as the cells at the surface are younger and more vulnerable. ⁠
Note: when using Retinol, always wear a minimum SPF 30. Build-up usage slowly and avoid high summer.⁠
7. Which are the best skincare ingredients for 30+ skin?
As it's suitable for most skin types and has the power to hydrate, plump and firm the complexion, Hyaluronic Acid⁠ is our favourite ingredient for 30+ skin.
There are, however, a variety of additional ingredients on the market which are hugely beneficial for those in their 30s, including: Vitamin C, Niacinamide, Ferulic Acid, Peptides and Retinol.⁠
8. What is the difference between day and night cream?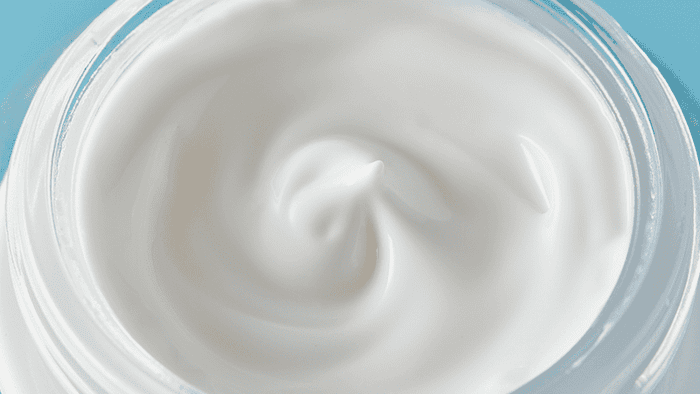 Always wondered if a two-step moisturising process is REALLY necessary? Here are the unique benefits of applying day and night creams.
Day creams:
Allow pores to breathe due to their lightweight consistency ⁠
Are usually boosted with UVA/B or SPF protection⁠
Prep the face for a flawless makeup application⁠
Are often enriched with antioxidants to help prevent free radical damage ⁠
Have been developed to work in synchronisation with other beauty products (e.g. primers)⁠
Night creams:
Are thicker and richer for deep hydration ⁠
Have been developed to help skin recover during the body's rest stage⁠
Are often boosted with higher concentrations of key ingredients and actives⁠
By nature, are slow-absorbing, to gradually penetrate the skin while you sleep
9. What are the best application tips for cleansing?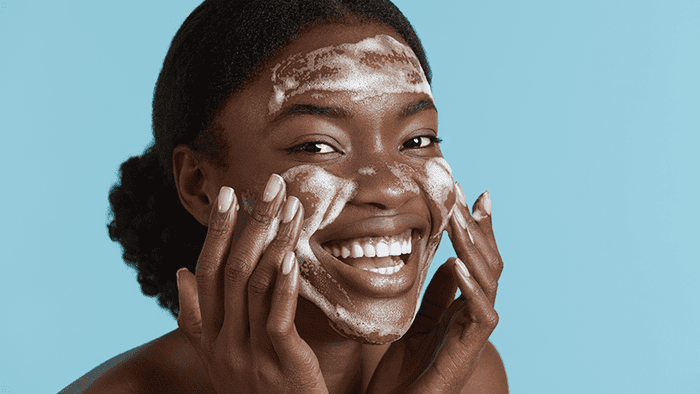 Washing your face every night is one of the key steps to healthy skin. One of our favourite techniques is double-cleansing with a hot cloth, which not only removes surface grime and impurities, but really opens up the pores to lift any leftover dirt and make-up residue. ⁠The technique is simple and shouldn't take long…
Apply our Super Facialist Vitamin C+ Cleansing Oil (or Rosehip Facial Oil, if your skin is on the drier side) directly to the face, neck and décolleté. ⁠Wet your cloth with hot water – but not too hot, before wringing out any excess. Lay the cloth delicately over your face (allowing the steam to open your pores and help the oil penetrate). ⁠Repeat a couple of times before massaging the cleansing oil into a milky texture. ⁠Follow-up with a traditional cleanser or polish to lift and remove any residue.⁠
10. How often should I double-cleanse?
Skincare experts consider double-cleansing an essential step in your night-time routine.
The first cleanse melts away makeup, SPF and excess oil, while the second cleanse delves deeper to remove bacteria, residue, dead skin cells and pollution. ⁠
If you have normal-oilier skin, it could also benefit from a morning double-cleanse (if you are able to commit the time to a two-step process), but those with drier skin should stick to once a day to avoid stripping the skin of essential moisture.
Looking for more skincare advice, tips and tricks from the Super Facialist team? Click here.