Whether you're a bride-to-be, a maid of honour, a groom or a guest, here are the beauty tips and tricks that will see you through wedding season.
Use a primer
If you're wearing any kind of makeup to a wedding then invest in a primer.
As well as increasing the longevity of your base - key when it's got to last you from morning mimosas through to midnight munchies - it will also help give a poreless, super smooth effect that will look oh-so flattering in photos. Our Super Facialist Skin Perfecting Primer contains skincare superhero ingredients and optical properties to boost radiance for all skin types.
Leave SOS kits in the bathrooms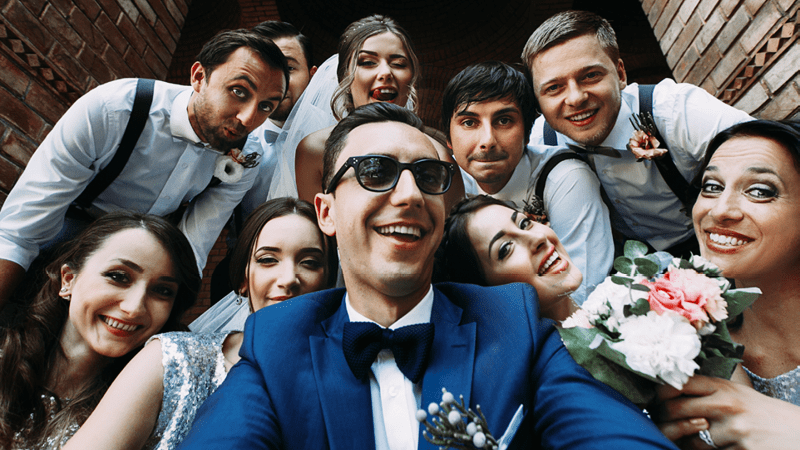 There's always going to be small beauty and grooming emergencies at a wedding, but by leaving some simple essentials in your venue's bathrooms, you can ensure your guests don't need to let them ruin their night. Here are some ideas to start with.
Blister plasters: Show us a wedding that doesn't result in at least a few sore feet the next day and we'll deduce no one danced. Keep your party goers footloose and fancy free by making sure they can carry on pain-free, no matter how hard they're hitting the dance floor.
Deodorant: Do we really need to explain why? Nerves, sunshine, dancing and booze all mean we're more likely to get a bit of a sweat on. A few cans of unisex deo will make the day and night much more pleasant for everyone.
Hand gel: As we all get used to being back out in the world, make your guests feel more confident about hand hygiene by popping some antibacterial hand gels around your venue. The Dirty Works Back To Basics Anti Bac Hand Gel is small enough to not feel intrusive.
Boost your updo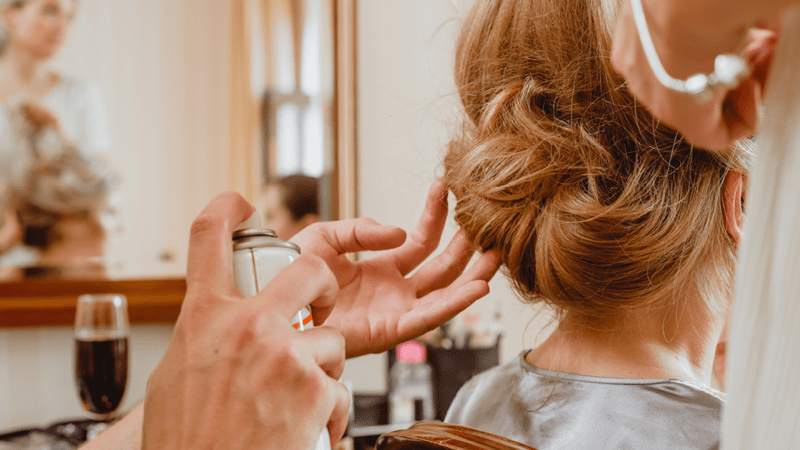 Wearing your hair up and would like your hair to look a little thicker and fuller around the hairline?
A root concealing spray like Root Perfect's Instant Root Concealer Spray is your answer. Pick the colour to match your natural shade, then spray on to sparser areas, and blend with an eyeshadow brush or clean mascara spoolie. It's a best kept red carpet secret used on many an A-lister.
Use products that you can refresh
When it comes to men's hair, it's easier to use a styling product that you can restyle throughout the day - anything too frozen will look unnatural and if you're the groom, then there's no chance of your brand new bride being able to romantically run her hands through your hair if it's stiff with gel.
Instead, try a relaxed, textured fibre product like the Fish Soho Original Fish Fibre Pliable Fibre which can be restyled in seconds and stays feeling touchable and natural.
Stress less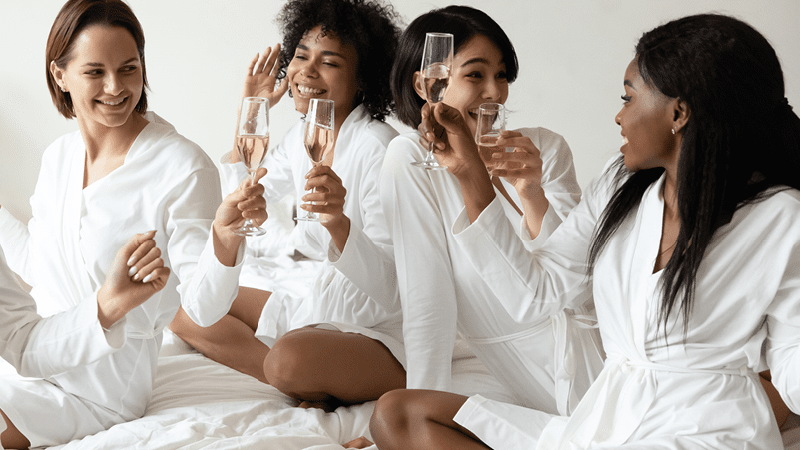 If you're a bridesmaid or best man trying to keep your bride or groom happy and calm then make sure they have a little relaxation time built into their morning preparations. Maximise this window of chill with products packed with stress busting properties.
SenSpa's Relaxing Body Wash will give their pre-ceremony ablutions serious spa vibes. The organic lavender scent will soothe frayed nerves and mean even a five minute shower takes on zen powers.
Allow them to fast-forward to their honeymoon with Dirty Works' Tropicana Bath Fizz Bar, the fun swirl effect also makes for a v cute insta opportunity.
If they didn't sleep well and need a little time out then a sheet mask is the perfect sneaky way for them to get ten minutes to themselves. The BeautyPro Rejuvenating Collagen Sheet Mask works well on men and women to give an instant burst of health and radiance.
Searching for bridal skincare advice? Click here.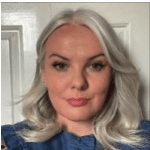 Jo Hoare is an editor and author with over 17 years experience. She spent a decade at heat magazine at the height of its popularity where her favourite memories are One Direction popping in the office with cakes and flying to a private tropical island with a hair brand. Post-heat she went on to freelance across titles like Grazia, Glamour and Stylist before heading up Superdrug's content team. She is now a freelance editor and author with eight published books.