With the queen's platinum jubilee fast approaching, it's the perfect opportunity to celebrate the iconic beauty looks that have appeared during her whopping 70 years on the throne.
Liz has ruled through it all – from the winged liner trend of the 1950s to the Cara Delevingne-style bold brow that shot to fame in the 2010s.
We've got the low-down on how to recreate iconic looks from each decade that Her Majesty has reigned…
1950s: classic glamour and winged liner
The '50s were all about that classy, Hollywood glamour vibe – and no one worked it quite like movie icon Marilyn Monroe. Even now, the teaming of a winged liner with a bold red lip is a timeless statement that remains a popular go-to for many.
How to now: Branch out from boring black and create your own liquid liners with your fave eyeshadows and some setting spray. Simply dampen a fine brush with the spray, then use it to apply your shadow as you would a liner. If you find your hand wobbles a good tip is to support your elbow with your opposite hand as you apply.
Try: Beautopia Eyeshdow Collection
1960s: spider lashes and the evolution of the beard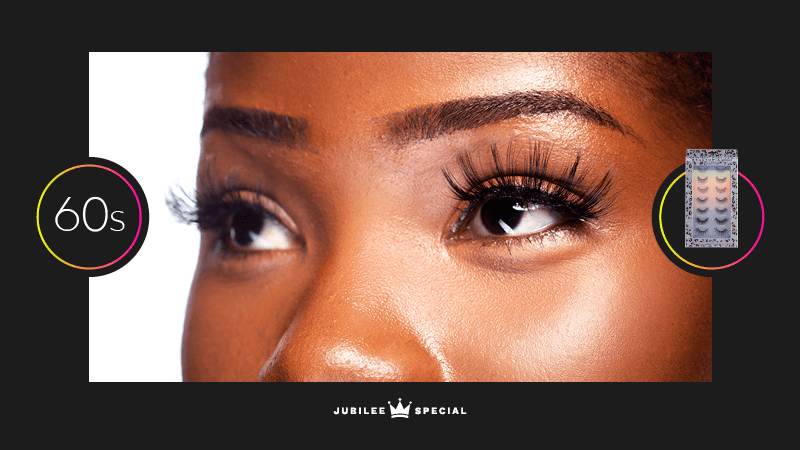 We might be all about fluttery and fabulous now, but in the swinging 60s statement lashes were separated and bold. Think Twiggy in her heyday, with her signature thick mascara defining both the upper and lower lash lines.
For men, the '60s started off with a neat, well-groomed beard trend – which towards the end of the decade, became more unruly and dishevelled.
How to now: to create a thicker, spidery effect with mascara, use the tip of the wand to coat lashes as opposed to the whole brush. Stippling the end of the wand through the lashes in a zig-zag motion will ensure that each lash is covered fully. Apply on top of falsies (we recommend the Beautopia Lash Kit) for a super charged effect.
To work a '60s-style beard, it's important to look after your facial fuzz. The Percy Nobleman Beard Grooming Kit includes everything you need to stay on top of it.
1970s: the feathered 'do
When we think of '70s beauty looks, Farrah Fawcett and John Travolta's famous feathered locks spring to mind. The grown-out fringe that's effortlessly flicked away from the face was a huge hit in the '70s – and the bigger, wavier and thicker the hair, the better!
How to now: Curtain bangs are a huge trend at the moment, and they are a great way to channel your inner '70s child. Once your bangs have been cut, keep lots of body in your hair by styling with a large barrel tong or heated rollers. Be sure to keep your strands in tip-top condition when heat styling by using a deeply nourishing hair mask weekly. We love Happy Naturals' Strengthen and Repair Mask.
1980s: clashing neons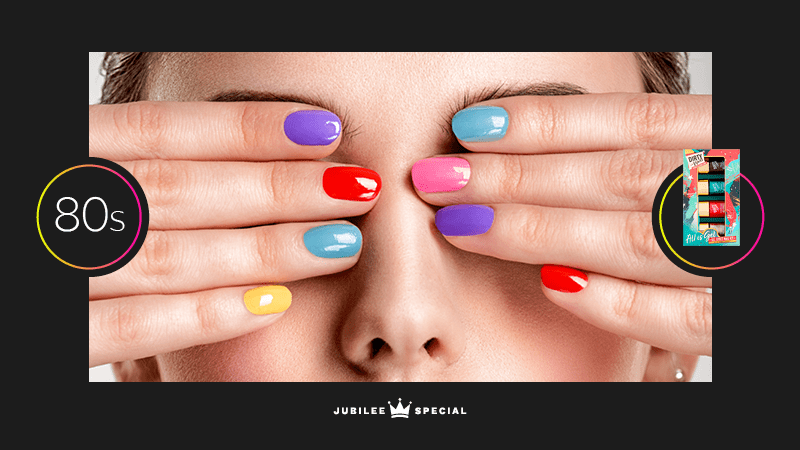 The '80s saw some very bright and very interesting looks – and aside from luminous leg warmers and leotards, people also rocked neon shades with their make-up. Fluorescent blues, yellows, greens and pinks were used on the lips, eyes and cheeks - sometimes all at once!
How to now: if you're partial to a bright hue, don't hold back, just focus on one area. A pop of colour on lids, lips or nails looks great, and it won't look as bold if you pair it with natural-looking make-up elsewhere.
Try: Dirty Works All is Gel Gel Effect Nail Kit
1990s: brown lipstick and all the gloss
Whether brown lippy suits your complexion or not, if you wore make-up in the '90s, you definitely rocked it at some point. All of the trendsetting IT girls - think Julia Roberts, Mariah Carey, Jennifer Aniston and Gwen Stefani - wore a range of maroon and chocolatey hues throughout this decade.
When it came to texture, the stickier and gloopier the better, as gloss reigned supreme and everyone knew the pain of a windy day resulting in there being more gloss caught in your hair than your mouth.
How to now: Thankfully, today's gloss textures are a lot less sticky, keep the look toned down with just a dab in the centre of your lips for a full pout hack.
2000s: crimped hair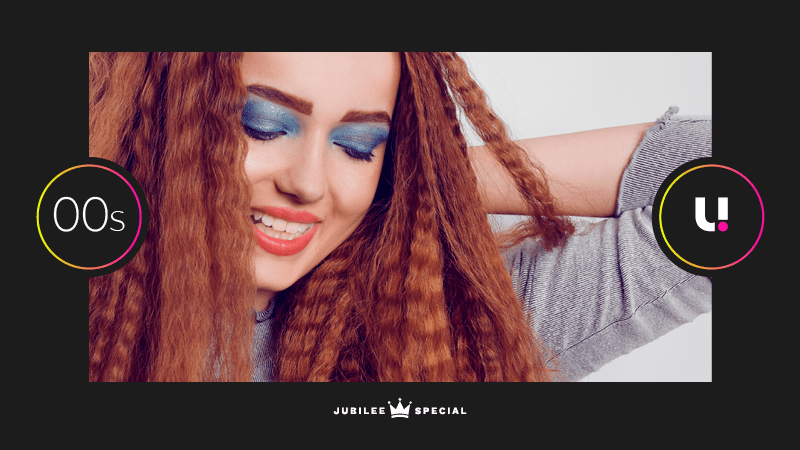 There was once a time when we actually wanted frizzy hair. Yep – crimped hair was a huge trend in the noughties. In fact, we still get a whiff of singed hair just thinking about it (hair tools DEFINITELY reached unacceptable temperatures back then)!
How to now: although it's a trend we never thought would return, it's come back in a way that we would never have expected. While the old-school trend was to crimp every strand from root to tip, it's now cool to crimp sections of hair at random to add some contrasting texture to your 'do. And we're here for it! Give your hair a break from heat styling by plaiting when damp for a more beachy take on the look.
2010s: overlined lips
We now know that the secret to fuller, plumper lips that we see on A-listers is often, in fact, lip fillers – but serious, overlining was our ticket to a supersize kisser in the 2010s.
How to now: there is nothing wrong with a little bit of overlining to accentuate your natural assets, so using a lip-toned liner to outline along the edge of your smackers is a great shout if you're after a juicy-looking pout. Top with something with some natural sheen and gloss to keep it feeling fresh.
2020s: glowing skin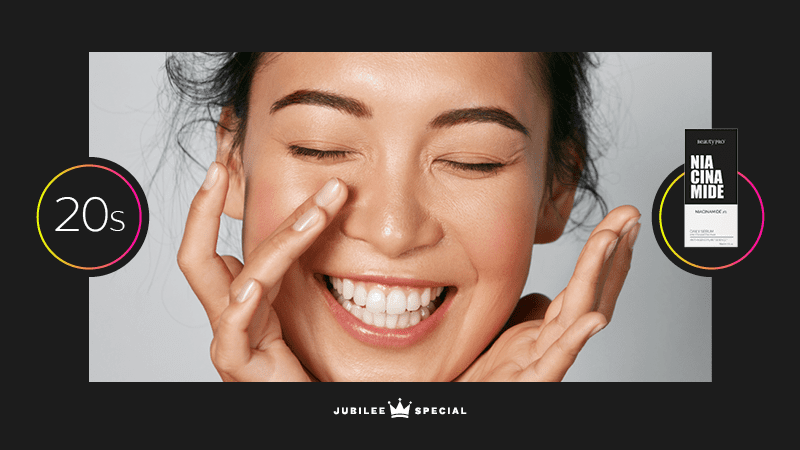 We're only two years in, but the '20s look set to be the decade of skin. Complex routines, high tech ingredients and a raft of skinfluencer experts mean we've never had as much knowledge, expertise or access to products and our skin loves us for it. Ingredient led formulations continue to be a big hit for their great results and ease of use.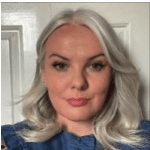 Jo Hoare is an editor and author with over 17 years experience. She spent a decade at heat magazine at the height of its popularity where her favourite memories are One Direction popping in the office with cakes and flying to a private tropical island with a hair brand. Post-heat she went on to freelance across titles like Grazia, Glamour and Stylist before heading up Superdrug's content team. She is now a freelance editor and author with eight published books.