Streaks? Jog on. White bits? No thanks. Orange areas? You're alright. Bronzing botches will be a thing of the past by the time you've finished reading this.
Celeb tanner Carly Hobbs tells us how to get it right every time when glowing up at home. Get your mitts on…
Mirror, mirror
The best way to get your glow on super smoothly is to do it naked… in front of a mirror. You can see everything while covering each curve, plus there's zero tan lines.
Prefer to keep your pants on? No dramas. Tan AND cover your modesty, then simply blur the knicker lines once you're done. Don't add any extra product to your mitt, instead, buff what's already on there and your skin, working in little circles until blended.
Don't miss out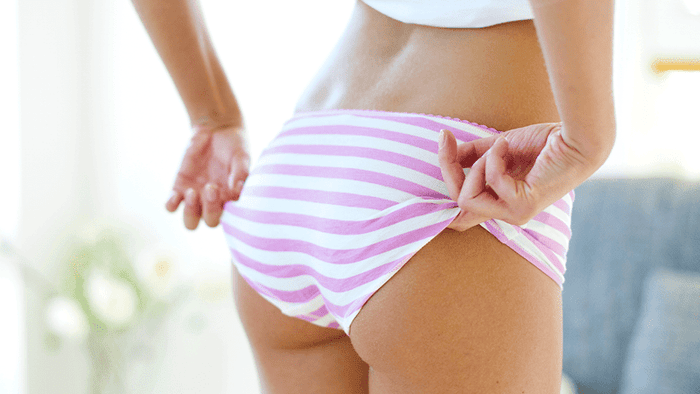 Under the boobs, the little triangles beneath your bum cheeks and the inner, upper arm commonly get missed by the mitt. They're typically hidden areas, until they're not - i.e when you lift your arms up on the dance floor/lie down in your cossie/get lucky.
Tan all over first, let this settle and then go in on the secret spots. For under the boobs and upper under arms, carefully lift one arm at a time cupping the boob with colour, then working the tan all the way up and around the inner arm.
And for that quick booty tan hit, simply lean forward like you're in a Lizzo music video and swipe under each cheek. That mirror's coming in handy right?
Back it up, slow it down
Gymnasts, super yogis and acrobats are probably the only tanners who can actually do their backs by bending. Avoid dislocating your own shoulder with a little help from Skinny Tan's Self-Tan Back Applicator, which works like a mitt but with added straps, so you can reach all those tricky areas.
Work from top to bottom, swishing your supped up spoon from side to side like a windscreen wiper. Take your time. Work the tan across to the tops of each arm too, where you can pick up the colour and blend the seams once you're back to the more traditional mitt-over-hand-motion.
Face time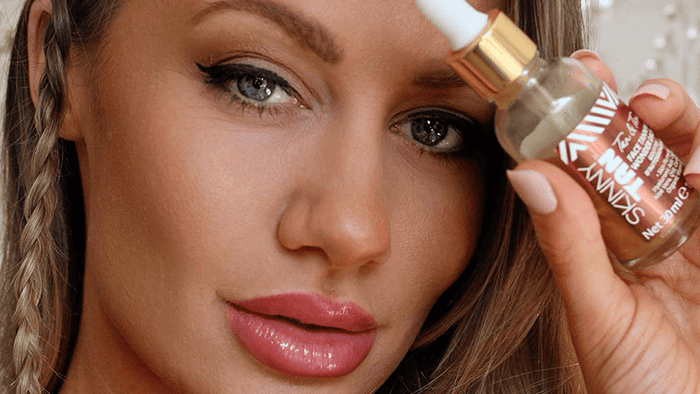 Use your favourite mousse, mist or spray right up to your neck, then show your face some extra tan love to finish.
There are so many incredible tanning serums and drops (which you add to your usual moisturiser), so make the most of their specialist skills. A skincare/glow hybrid, they're designed to give your face the most natural finish possible. Just make sure your work them right up to your hairline, as well as over and behind the ears.
Clean up
Even when using a mitt, and especially when using your fingertips for the facial tan top up, it's absolutely key to clean-up post-application.
Using a wet reusable cloth, start by swiping it all over your palms. Next work it between your fingers… because no-one ever got a tan between their fingers. And finally use the cloth over your fingernails (and toenails while you're at it) to complete this clean-up operation.
You can also use a cloth on the inner wrists, lightly buffing to soften the tan, allowing the bronze to build up slowly onto your arms.
Don't sweat it
Once tanned, you'll look hot. But avoid any hot activities while you're waiting for the colour to develop. Sweating leads to streaking. And that covers ALL workouts (wink).
If you're super keen on a gym, or any other kind of session, choose an express product. Once you're rinsed off, you're good to, ahem, go.
Ditch the dog
Sorry to your pooch, and some cats, but they've got to stay away while you're waiting for your tan to take.
Why? Fake tans are made with DHA aka a kind of sugar that makes tan tan-coloured. And dogs, in particular, find that sugary sunless ingredient pretty tasty. So tasty in fact they might be tempted to lick you, leaving a very white mark on the ankle, arm or face. You've been warned.
Keep it cool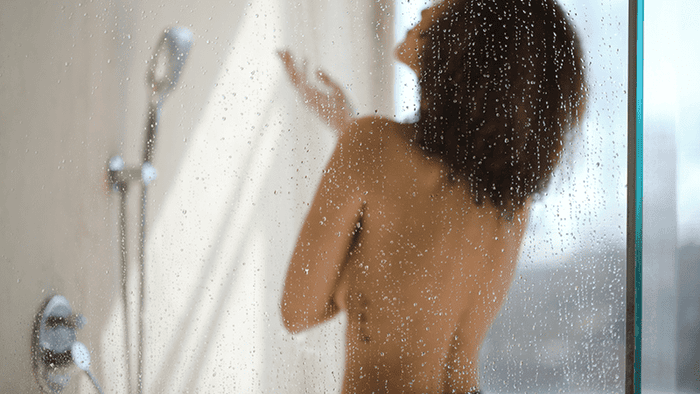 High five, you've made it to rinse off time. That magical moment when you step into the shower (NEVER a bath) to reveal your golden goddess status.
But before you slide into the stream, turn the temperature down a few degrees. The cooler you can stand the water, the better for your tan. Worth a quick chill to ensure you look hot.
Pat it real good
Once in your towel, post-tan shower, do. not. rub. Doing so can start to buff away all that glow.
Instead, pat, pat, and pat some more. Or sit in your towel and watch Netflix until you're dry. Your call.
Glow on and on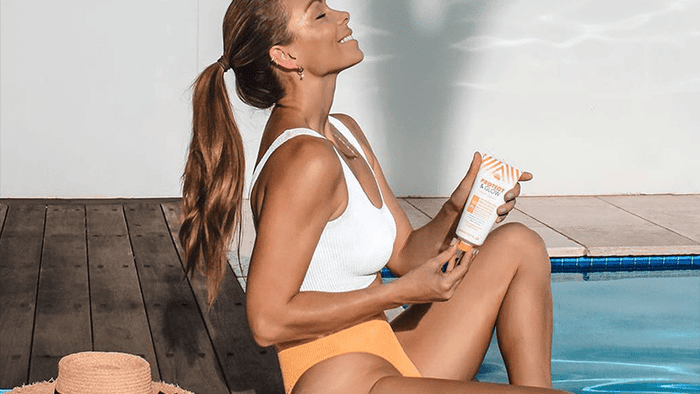 Want your tan to last as long as possible? Moisturise twice a day. Avoid anything oily, as this can strip tan in weird patterns.
If you want to really enhance your colour, use a gradual tanner to keep things topped up… this works particularly well on the legs if you have to shave.
Find out more about #TanThursdays here and discover the answers to your tan troubles here.