What hangover? Our favourite hangover busting remedies for the morning after the night before…
Whether it was one too many (bottles) with the family at Christmas lunch, a night of homemade (with home measure to match) cocktails or a Zoom party that got a little out of hand, chances are you're going to be waking up feeling a little bit less than wonderful at least one morning this festive period. Bacon sandwiches and eight hours of Below Deck definitely have their place but if you want to look and feel better pronto, here's our prescription.
Juicy gossip
As tempting as reaching for the fizzy drinks are (and yes, McDonalds coke does seem to have medicinal properties after a night on the wine) if you want something a little healthier then fire up that blender that's been sat at the back of your cupboard since the great juicing craze of 2017. If you can't face breakfast, it's an easy way to get some vitamins and nutrients in without stressing your poor system. Choose water packed fruits and veg like cucumber, watermelon and pineapple and add a little grated fresh ginger to help with nausea.
Wash away your sins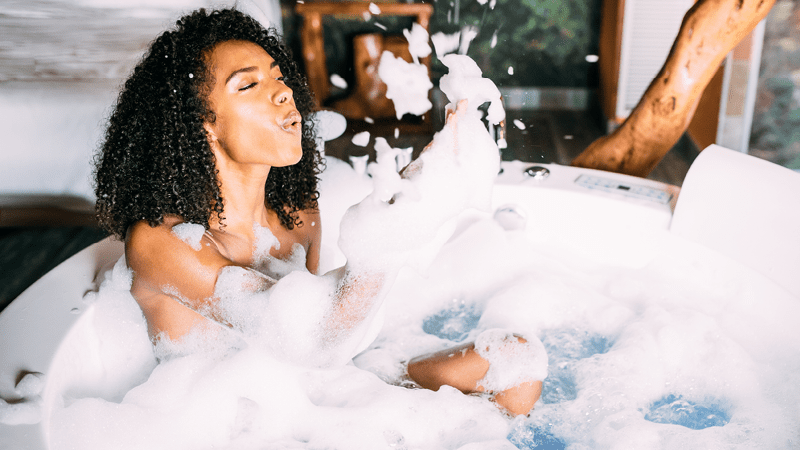 If you can't smell it, it didn't happen, right? Whatever you drank last night, if you get a whiff of your boozy breath, Pinot scented perspiration or hooch scented hair, it's going to give you some seriously unwanted flashbacks. So clean up asap – ginger, mint, rosemary, lavender and lemon are all thought to be scents that can help with hangover symptoms, so grab a product containing one of these for a double hit of hangover busting.
Try: DrSALTS+ Calming Shower Gel with Lavender and Lemongrass
Let's go outside
We know you don't want to get out of your PJs (and if you didn't even make it to the PJs and are still in last night's party dress, then we can do nothing for you) but throw on some joggers and leave your pit, as a walk is one of the fastest ways to feel better. A quick stroll will encourage blood flow through your body which will deliver some much needed oxygen to your muscles. Beware of the sweat it out myth though and keep a gentle pace rather than trying to break the land speed record.
Hydrate, hydrate, hydrate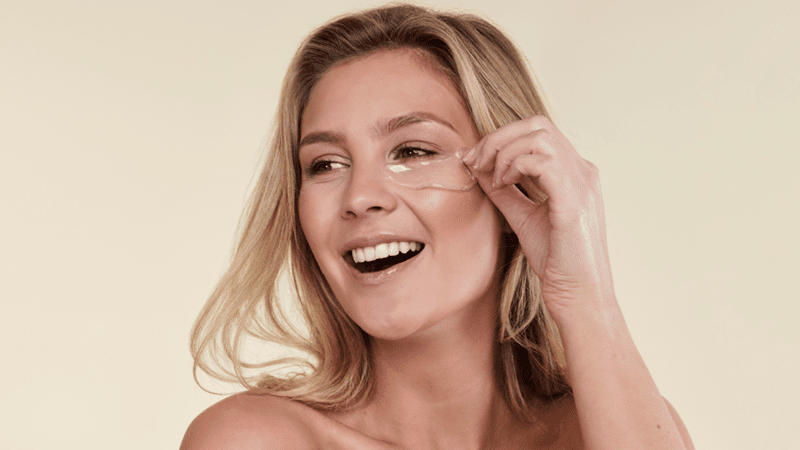 Don't forget that your poor skin has taken a battering from the dehydrating effects of alcohol. Too much booze shows up on the skin in a variety of ways from redness and flushing (many rosacea sufferers find alcohol a trigger for a flare) to dullness and dryness. One of the first places to show signs of dehydration is under and around your eyes where the thinner skin shows up a lack of moisture. Under eye patches are a make-up artists secret weapon for recovering the skin of an up-all-night-model. Pop them on and have a little snooze for 15 minutes and we promise you'll see an improvement.
Move it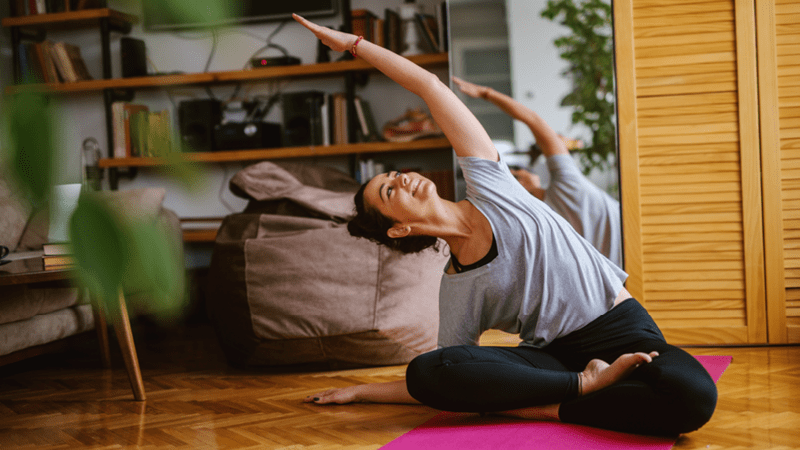 Walk didn't sort you out? Try a little yoga, even if you're more the Namaste-in-bed type, a few gentle poses will help. Try the aptly named Corpse Pose – basically flat out on your back to start with. This will help soothe any tension in your neck and back and help with headaches. Then graduate to Childs Pose – knees tucked under you, leaning forwards with forehead on the floor – this should give your digestive system a boost and may ward off nausea. Finish with the Ragdoll – bent over double allowing your heavy head to hang loose – which will help clear that foggy brain feeling and calm your nervous system.
Discover more advice from Jo Hoare and our expert panel here.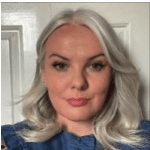 Jo Hoare is an editor and author with over 17 years experience. She spent a decade at heat magazine at the height of its popularity where her favourite memories are One Direction popping in the office with cakes and flying to a private tropical island with a hair brand. Post-heat she went on to freelance across titles like Grazia, Glamour and Stylist before heading up Superdrug's content team. She is now a freelance editor and author with eight published books.