Not heard of tanning Thursday? You're missing out. If you're dedicated to the self-tan cause, you need to know about it.
Tanning Thursday is the optimum time to get your tan on to ensure it's looking its best for the weekend. Want to make it part of your routine? Here's how.
It actually starts on Wednesday...
You're going to need to put in a little bit of prep work to ensure the perfect tanning Thursday, so on the Wednesday evening, it's time to exfoliate. This will remove any dead skin cells and make sure your tan has a smoother, more even finish.
Exfoliating just before a tan runs the risk of applying the tan to dehydrated skin, or skin that has oil on it if you've used an oil based product, so it's best to do this step 24 hours before you apply your self-tan.
Try:Dirty Works Smooth On Up Buttery Salt Scrub 
Now is also the time to do any hair removal - shaving just before a tan can contribute to patching and streakiness as it acts as an exfoliant, taking off the top layer of skin.
Exercise caution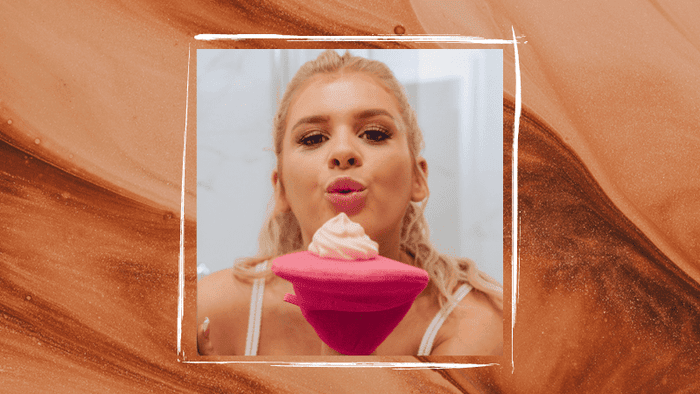 If you want to work out on tanning Thursday then do it during the day. Exercise after self-tan is a big no-no as self-tan and sweat do not mix.
It's a good idea to also skip the gym Friday if you want your tan to look its best at the weekend, as tight fighting fitness wear - like a sports bra or gym leggings - can rub off areas of your tan, or make sure you're wearing looser options.
First steps
Thursday night has come around and you've got BIG plans for the weekend, so it's time to get started. Firstly, apply an oil free moisturiser to your whole body, paying extra attention to places prone to dryness like elbows, knees, hands and heels. You need to avoid oil as it will create a barrier between your skin and the tanner and make it streaky and uneven. Leave this moisturiser to sink in for at least half an hour before moving onto step two.
Try: Happy Naturals Reset Body Lotion 
 Let the tan commence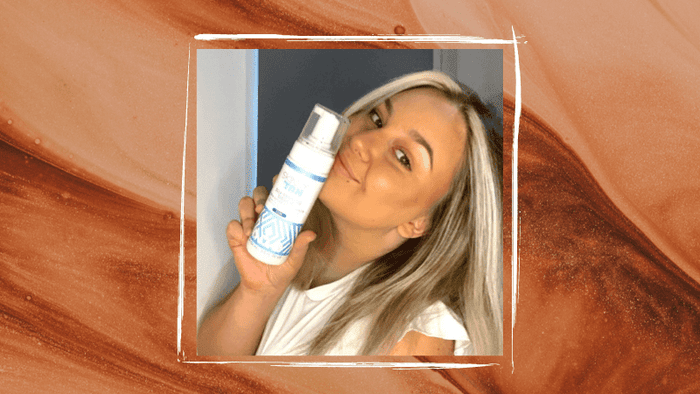 The easiest way to get an even finish if you're using a mousse or lotion is with a tanning mitt. The mitt helps the product distribute evenly and will prevent the streaking (not to mention staining) that can come from using your hands. A mousse is best for beginners as its lightweight consistency makes it easy to blend and apply.
Apply in a circular motion, concentrating on one body part at a time. We like to start at the top of our body, so if any product drips down, it doesn't ruin our already applied areas.
Try:Skinny Tan Self-Tan Mousse & Skinny Tan Dual Fake Tanning Mitt
For your face, opt for a facial tanner with added skincare benefits to give you an added beauty boost. This is especially important if you're prone to breakouts which some tans can exacerbate. We love Skinny Tan's Notox Beauty Face Tan Elixir which smooths and plumps skin as it tans and is non comedogenic, meaning it won't block your pores.
Chill time
It's best not to plan anything for a tanning Thursday evening other than relaxing, as you'll need to stick to baggy clothes, so it's the perfect excuse to slob on the sofa.
If you want to speed up your tan drying time and ensure you don't smudge or smear your hard work, then add a spritz of Skinny Tan's Dry Finishing Mist.
Morning Glory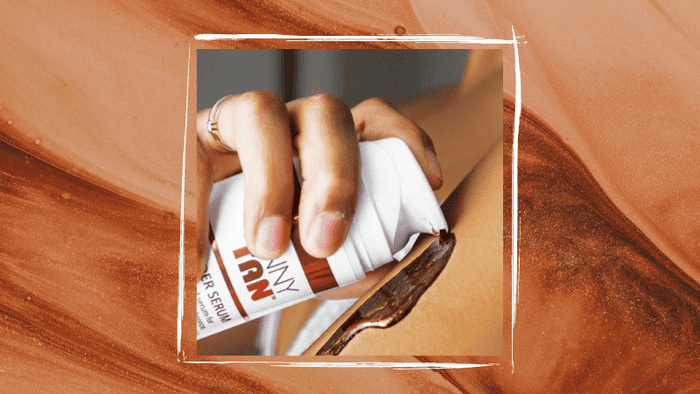 When you wake up gorgeously golden post-tanning Thursday, have a warm (not too hot) shower and then apply a generous amount of body lotion to keep skin juicy and plump.
Not quite as tanned as you would have liked? Switch out your normal lotion for a gradual tanner to top it up.
Sync with your sheets
A true tanning Thursday devotee knows that Friday = sheet wash day.
If you pop on a loose pair of PJs and let the tan dry before getting into bed you shouldn't see any staining, but you may notice that fake tan scent, so treat yourself to fresh linen for the weekend.
Having tan troubles? We've got you covered.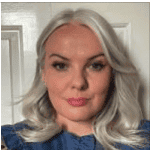 Jo Hoare is an editor and author with over 17 years experience. She spent a decade at heat magazine at the height of its popularity where her favourite memories are One Direction popping in the office with cakes and flying to a private tropical island with a hair brand. Post-heat she went on to freelance across titles like Grazia, Glamour and Stylist before heading up Superdrug's content team. She is now a freelance editor and author with eight published books.