Take it all off! How a makeup artist removes party makeup
Going full glam this festive season? Save your pillowcases and your skin with our guide to taking it all off from celeb MUA Thembi Mkandla
Whether it's in person or on zoom, we've dusted off our brushes and eyeshadow palettes and are back in glam mode for Xmas 2022. We might not have worn much makeup for the last 18 months as wfh meant we could skip the slap, so might have got used to just a quick face wipe, but if we're going full face then we need to remember that how we take our makeup off is just as important as how we put it on. Especially when the makeup is heavier and there's more of it.
Our skin works its best and hardest at night, so we want to make sure it's perfectly clean and ready for our night-time skin goodness! There's no point in religiously applying that night serum to a dirty face, so here's my tips on how to take it off, glitter and all!
Cream Cleansers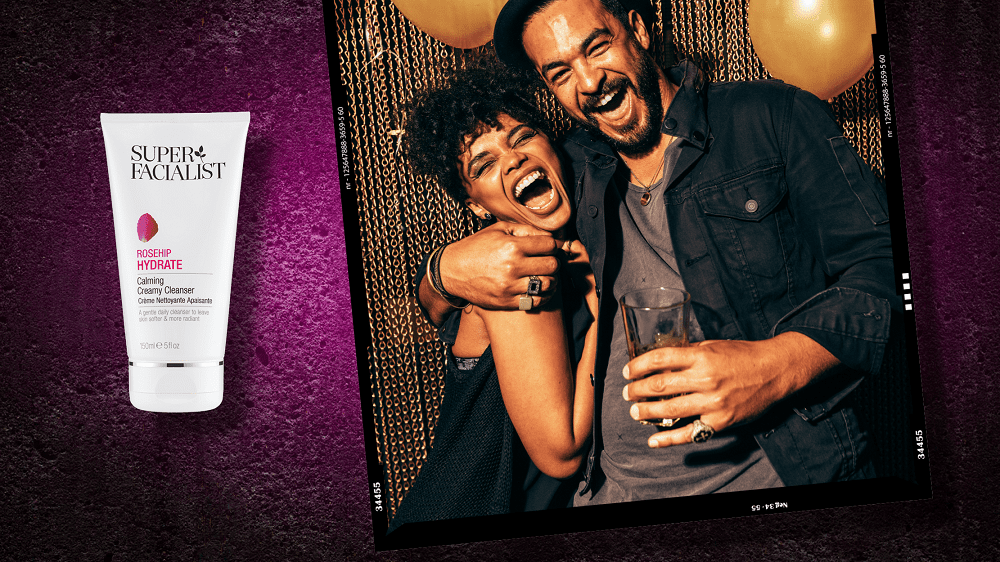 Cream cleansers are great for dry and sensitive skin types and can feel soft and soothing on your skin. Take a couple of pumps and massage into the face. They will melt away your makeup which you then remove with damp cotton pads or a damp facial cloth.
Try: Super Facialist Rosehip Hydrate Calming Creamy Cleanser
Micellar water
Micellar water has been a staple in MUA's kits for a long time and have thankfully made their way into our bathroom cabinets. They're quick and effective at lifting makeup from the skin and they're a lot less harsh on the skin than face wipes, so are perfect if your skin is a bit more on the sensitive side. Not only this, because they're so quick and effective, they're the perfect on the go choice. Generously apply to a cotton pad and wipe over your entire face until the bulk of your makeup is removed.
Oil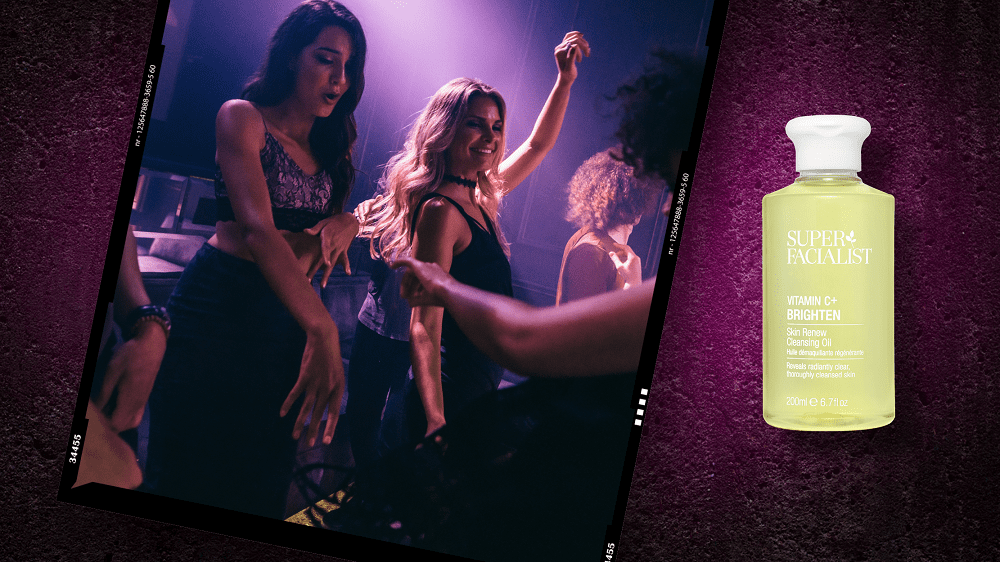 Party makeup usually involves a lot of sparkle and dance proof waterproof formulas, so we need a cleanser that will remove these with ease without totally stripping our skin and leaving it red raw from scrubbing (especially in the delicate eye area). Oil based cleansers are my go-to method for makeup removal, with the Super Facialist Vitamin C+ Brighten and Renew Cleansing Oil being a personal favourite of mine. The oil breaks down even the toughest of makeup, whilst also breaking down any excess oil build-up on our skin. Massage into the face and eye area until all the makeup has broken down, then remove using warm water and a facial cloth.
Try: Super Facialist Vitamin C+ Brighten and Renew Cleansing Oil
Cotton pads vs Facial Cloths
Cotton pads are a great way of gently removing makeup and have been used for years. But as we become more environmentally conscious, and gain more knowledge of looking after our skin, we are more aware of the impact we're having on our skin and the environment. Reusable bamboo cotton pads are a great alternative to traditional disposable ones.
Facial cloths are even better. They allow you to effectively remove makeup and dirt from your skin way better than your hands or a traditional cotton pad and also gently exfoliate your skin in the process.
Double up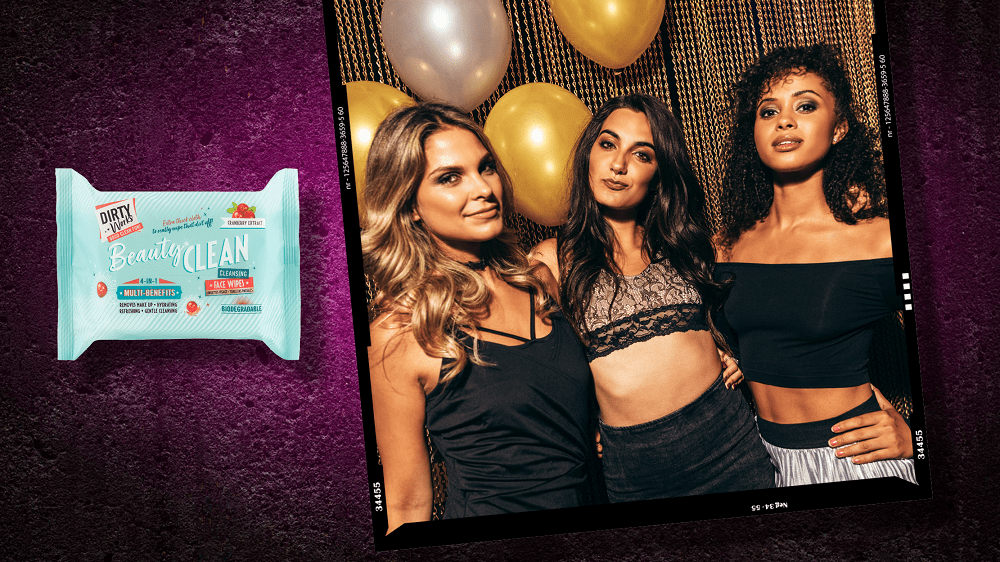 Last but not least and THE most important tip is to ALWAYS double cleanse. Whether you're wearing a small amount of makeup, or have gone for a bolder look, a face wipe, micellar water or oil based cleanser alone is never enough. Whilst they do a good job of removing the bulk of your makeup, you'd be surprised how much is still left on your face and in your pores if you don't follow up with a wash. All of the above will remove your makeup, even stubborn makeup, quickly and effectively, but a wash afterwards will really clean your skin and prepare it for your night-time routine.
For more tips, tricks and advice from our expert panel, head here.

Thembi Mkandla is a makeup artist working across fashion, beauty, music and celebrity. Thembi's approach to creating beautifully fresh, creative, glowing, modern flawless makeup is noted and loved by her clients who include; Sony, ITV and Superdrug. Full of enthusiasm, Thembi has an ever-growing passion for what she does and brings her creativity, along with a vivacious, positive and calming energy to every project.