This World Hand Hygiene Day, we're showing some love to our hard-working hands, from keeping them soft and soothed to perfecting hand washing, here's how…
How important is hand hygiene?
If the last few years have taught us anything (other than how to use 27 different video call platforms and how judgemental Netflix can be - yes we are still watching, thank you very much), it's the importance of clean hands and the role hand hygiene can have in our everyday good health. Hand hygiene is super important for all of us, but even more so for anyone either working in a healthcare environment or visiting as a patient. Proper hand hygiene prevents up to 50% of avoidable infections in a healthcare setting and this year, the World Health Organisation want to prioritise the importance of clean hands in all healthcare settings.
When should I be washing my hands?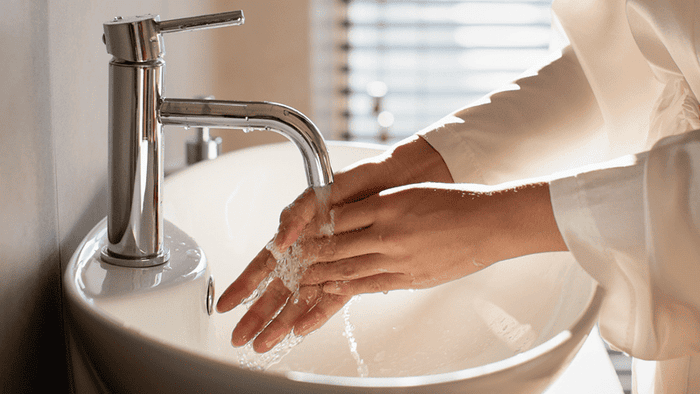 If you can't remember the last time you washed your hands today, then chances are you might not be doing it enough. The NHS recommends washing your hands during the following activities.
After using the toilet or helping someone else to use the loo or changing a nappy
Before and after handling raw food
Before eating
After blowing your nose, sneezing and coughing
After touching an animal, including pets
Before and after touching a cut or wound
Why does frequent handwashing dry out my skin?
Our skin all over contains natural oils and moisture and when we wash any part of ourselves, we remove some of these, along with the dirt and debris on our skin.
If you have a skin condition like eczema, you'll be more prone to the drying effects handwashing can have.
How can I look after my hands when washing frequently?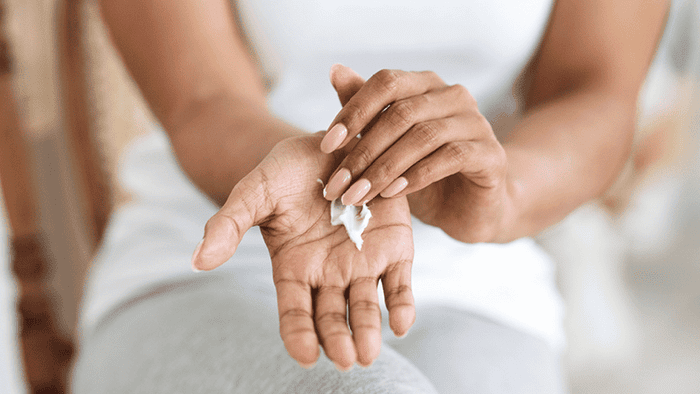 So, we know how vital frequent handwashing is, but we also know that washing multiple times a day or applying a lot of alcohol gel can also leave our hands dry, chapped or inflamed. The good news is, there's plenty we can do to combat this.
1. Don't use too much product
With soaps and handwashes you need to use enough to create a decent lather to wash with, but not so much that your hands are coated in foam. A five pence pump should be enough in most situations.
Try:SenSpa Nourishing Hand Wash
2. Keep an eye on the temperature
You want to use warm water, not cold or uncomfortably hot. The temperature of the water won't affect the germ busting (it would have to be unbearably hot to have any real impact) so this is more of a comfort thing. If the water is unpleasantly cold, you're likely to rush your handwashing and miss parts.
3. Pat dry, don't rub
Dabbing dry with a soft towel is the gentlest way to dry hands that are in need of some TLC, but a paper towel or hand dryer is also effective. Don't leave hands to dry naturally, as this will allow even more moisture to escape.
4. Apply hand cream immediately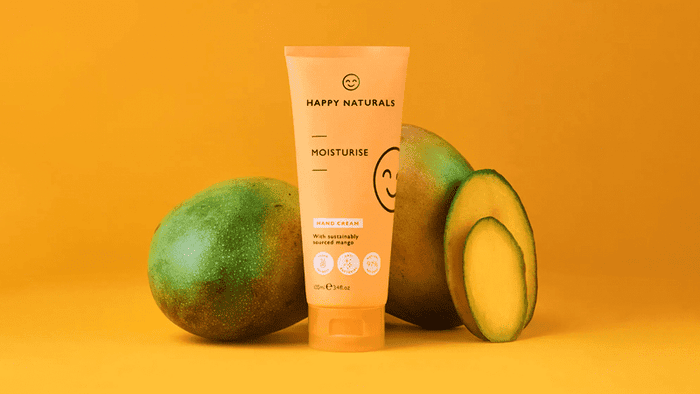 As soon as your hands are dry, it's time for hand cream. Choose a thicker cream rather than a lotion. We love Happy Naturals' Moisturise Hand Cream, made with sustainably sourced mango extract it leaves hands feeling soft and smoothed and with a delicious long-lasting fragrance. It also contains anti-microbial properties to help fight against bacteria.
5. Try an overnight treatment
For a real surge of moisture, slather your favourite hand cream all over your hands before bed, then pop on a pair of cotton gloves.
This will effectively trap the moisture in and allow it to soak fully in as you sleep.
 Check out our broad hand care line-up here.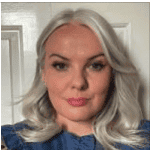 Jo Hoare is an editor and author with over 17 years experience. She spent a decade at heat magazine at the height of its popularity where her favourite memories are One Direction popping in the office with cakes and flying to a private tropical island with a hair brand. Post-heat she went on to freelance across titles like Grazia, Glamour and Stylist before heading up Superdrug's content team. She is now a freelance editor and author with eight published books.