Often overlooked, cleansing might not have the immediate effects of a mask or active packed serum, but it's arguably the most important step in your skincare regime. Get it wrong and it doesn't matter what you put on after, it'll be tough for your products to work on a less than clean surface. Here's how to find the right cleanser for you.
It's about more than just skin type
There are two major factors to consider when looking for the best cleanser for you and your skin. Firstly, and the most obvious - take a look at your skin type and needs.
There's also a second consideration that a lot of people forget. What fits with your routine and preferences? If you like the ritual of taking your makeup off at a dressing table with cotton wool, then a cream cleanser will work for you. More of an in-the-shower fan? A face wash ticks your boxes.
Why is the right cleanser so important?
Because cleanser is the first step in your skincare regime it needs to not only prep your skin but also keep it balanced and healthy. Choose too harsh a cleanser for your skin type and you'll be stripping the moisture from your skin. Choose too rich a product and you run the risk of clogging your complexion.
Should I be double cleansing?
Double cleansing has become popular over the last few years and if you wear daily makeup, then it's well worth giving a go. The idea behind a double cleanse is that your first cleanse takes off your makeup and any other dirt or pollution sitting on the surface of your skin and your second cleanse provides more of a deep, thorough clean of your skin. Try a cleansing oil, balm or micellar water as your first step then a wash-off cleanser as your second.
Different types of cleanser explained
Cream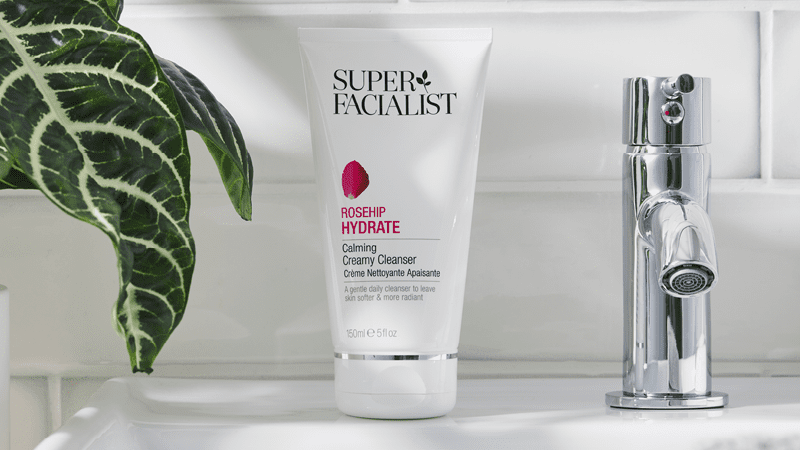 Soothing and calming, cream cleansers were traditionally swept onto skin, massaged in, then removed with cotton pads, but plenty of today's cream formulations can also be gently removed with water or a damp flannel/cloth. Good for sensitive and dry skin, or during the cold months, cream cleansers remove makeup, pollution and dirt without drying the skin.
Try: Super Facialist Rosehip Hydrate Calming Creamy Cleanser
Face Wash
Easy and convenient, you can even use them in the shower (just make sure the water isn't too hot); a face wash is ideal for mornings when you just need a light cleanse to remove last night's skincare and any sweat from your night's sleep. Drier skin might feel a little tight when using a traditional face wash, so we'd recommend them for oilier complexions.
Try: Super Facialist Salicylic Acid Anti Blemish Purifying Cleansing Wash
Oil Cleansers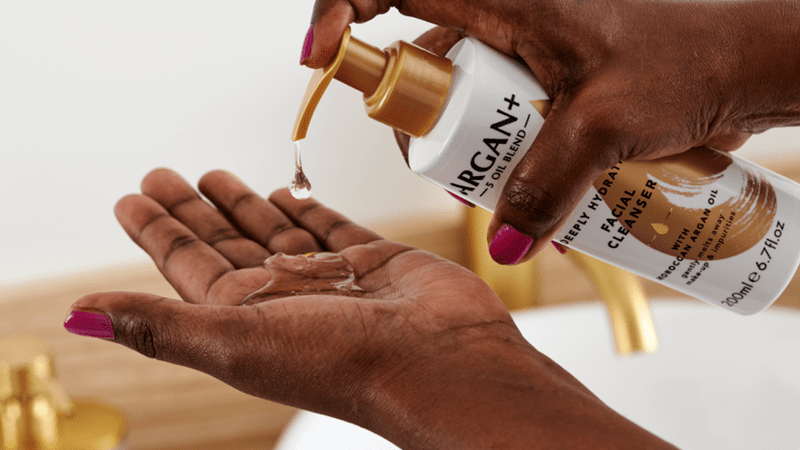 Fab for anyone that wears heavy makeup, or works in a city and wants to remove the daily pollution and debris of commuting, oil based cleansers melt even waterproof formulations gently and with ease. Apply to damp skin all over the face, then remove with a damp muslin cloth.
Try: Argan+ Moroccan Argan Oil Deeply Hydrating 5 Oil Cleanser
Face Wipes
Good for on-the-go or anywhere you won't be able to access water easily (think travel, camping or a hospital stay), face wipes are a quick and convenient way to freshen up.
Try: Dirty Works Beauty Clean Cleansing Face Wipes
How many times a day should I cleanse?
Twice a day is the optimum amount. Once in the morning when you wake up to remove sweat and toxins expelled overnight and once in the evening to remove makeup and dirt from the day. Don't think you have to wait until bedtime to do your evening routine. Lots of people enjoy cleansing off the day as soon as they got home. Topknot in, bra off, skincare on!
Looking for more skincare advice from our Unexpekted panel? Click here.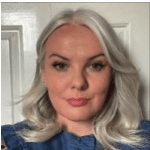 Jo Hoare is an editor and author with over 17 years experience. She spent a decade at heat magazine at the height of its popularity where her favourite memories are One Direction popping in the office with cakes and flying to a private tropical island with a hair brand. Post-heat she went on to freelance across titles like Grazia, Glamour and Stylist before heading up Superdrug's content team. She is now a freelance editor and author with eight published books.